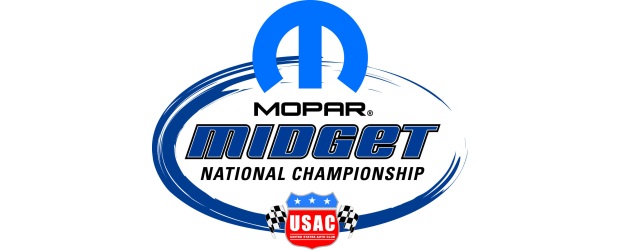 By Dick Jordan
Darren Hagen of Riverside, Calif., fresh from his $20,000 victory in the "Night Before the 500" Mopar USAC National Midget classic at Indianapolis, Ind., leads the series to this week's 5-race "Indiana Midget Week" in search of his first IMW title.
Competition at "Indiana Midget Week" was so intense last year that the championship was split by Tracy Hines and Brad Kuhn, who ended in a points tie! This year's competition is expected to be just as keen, with races Wednesday at Gas City I-69 Speedway, Thursday at Lincoln Park Speedway in Putnamville, Friday at Bloomington Speedway, Saturday at Lawrenceburg Speedway and Sunday at Kokomo Speedway.
Hagen is three points ahead of Bobby East in the current series standings, with defending champion Bryan Clauson third. Clauson won the 2009 "Indiana Midget Week" title.
Hines also won the 2008 IMW championship and he and Shane Cottle hope to become the first three-time IMW champs. Cottle won the inaugural crown in 2005 repeated in 2006. Jerry Coons Jr. was the 2007 Indiana Midget Week titlist.
MOPAR USAC NATIONAL MIDGET POINT STANDINGS
1-Darren Hagen-235; 2-Bobby East-232; 3-Bryan Clauson-209; 4-Zach Daum-174; 5-Tracy Hines-173; 6-Levi Roberts-163; 7-Jerry Coons Jr.-161; 8-Kyle Larson-158; 9-Brad Kuhn-146; 10-Tanner Swanson-138.