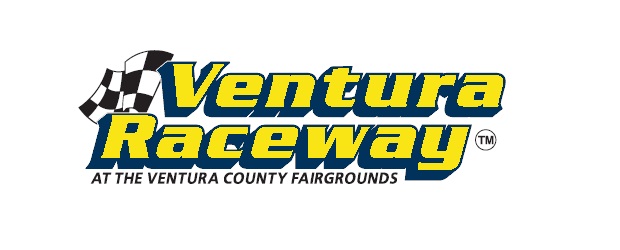 by Cliff Morgan
Troy Rutherford got back to his winning ways Saturday night June 4, by taking a hard fought win in the 30 lap VRA Sprint Car Main event that saw three different leaders out front during the race. Brent Camarillo led the first 17 laps from his outside front row starting position. Then it was Jimmy Crawford's turn to lead from lap 18 to 27. Troy Rutherford took the lead away on lap 28 and went on to take the win. Point leader Greg Taylor also got Crawford to score a second place finish. Crawford held on to third with Markus Niemela fourth and Brian Camarillo fifth. Throughout the field of cars racing was outstanding with drivers passing each other with great moves on every lap. There were 24 cars signed into the pits Saturday so three heats were run with wins going to Brent Camarillo in heat one, Josh Ford in heat two and Troy Rutherford in heat three. The 12 lap semi main transferred eight cars to the feature with the win going to Brian Camarillo. Going into the next event on June 18, Taylor holds a 230 point lead over Steve Conrad and a 320 point lead over Josh Ford after 10 races in the season point race.
In VRA Senior Sprint Car action saw a popular driver get his first ever VRA Senior Sprint win. Clif Warren led all 20 laps to take the win over point leader Rob Kershaw. Finishing third through fifth were Richard McCormick, Bill Badger and Bob Alderman. Rob Kershaw now holds a 225 point advantage of nearest challenger Clif Warren in the point race after 6 races. Two heat races were run with wins going to Richard McCormick in heat one and Rob Kershaw in heat two.
Austin Rodarte took the win over the other eleven competitors in the 20 lap IMCA Modified main event. He came from his 8th place starting position to pass lap 1-16 leader Dennis on lap 17 and take the win, over his brother Aaron Rodarte, Dennis Eckert, John Romero and Jack Parker. Brad Prows who finished 6th Saturday now trails Aaron Rodarte 8 points in the season long point battle. Heat race wins, Saturday night went to Dennis Eckert and Austin Rodarte.
VRA Dwarf Cars races in two divisions Saturday night. In Senior action, the main event win went to Mike Neal over Rick Lapka, Keith Vondersaar, Bill VanPraag and Dave Dotson. Their two heat races were won by Lapka and Neal. George Calvo continues to lead in their point race. In Pro action Lars Wolfe took the 20 lap win with Kevin Calvo, Curt Cook, Tom Stephens, and Mike Lewis following in second through fifth. They ran two heat races with wins going to point leader Ray Estrada and Lars Wolfe.
VRA Sport Compacts saw Trevor Fitzgibbon get back to the winner's circle in a win over ten other Sport Compact competitors. Following him across the line in the 20 lap feature were Andrew Greiman subbing for his son Cody,
Zach Peterson, Jess Carlucci and Steve Moore. Two heat races were run with wins going to Fitzgibbon and Ryan Changus.
In our VRA Go Karts , David Pankratz took the win and the season point lead in the 20 lap feature over 16 other kart racers. Following him across the line were Tim Conley, Kenny Byers Jr., Johnny Conley and Mike Evans. Three heat races were held for the 20 karts signed into the pits with wins going to Richard Renken in heat one, Austin DeBlauw in heat two and Pankratz in heat three. Richard Renken who had been the point leader going into Saturday's racing crashed out early and now is in second place in points 90 points behind Pankratz after 7 races.
Ventura Raceway returns to action June 11, with our first flat track motorcycle event of the year.