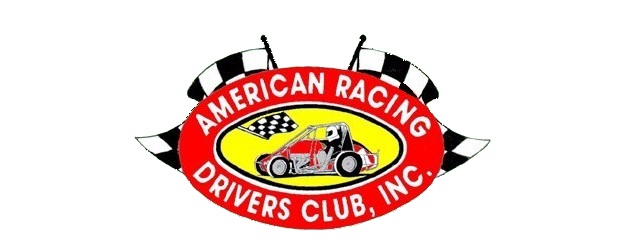 From Steve Williams
Ryan Smith continued his mastery of Bridgeport Speedways inner oval Saturday Night for his second win of the season.
With lightning dancing in the sky all around the speedway Kunkletown, PA resident Ryan Smith won for the third time in four visits to Bridgeport Speedway, over the last two seasons, after spending the week in Indiana challenging the USAC Midgets during Midget week.
"'Its bullring racing, you get up on the wheel and you control your own destiny." Smith said of his win on the quarter mile.
At the drop of the green flag, rookie Keith McIntyre Jr. sprinted into the lead from his inside second row starting spot beating pole sitter Greg Fitzpatrick, Smith and PJ Gargiulo into the first turn.
The Pleasant Valley, High School student was able to open a lead over Fitzpatrick while a furious battle for third between Smith and Gargiulo was waging behind him. The two raced several laps side by side before Smith was able to inch into the third spot.
A lap seven yellow slowed the action when point leader, Brett Arndt spun in the fourth turn and put the speedy Smith on the rear nerf bar of second running Fitzpatrick.
On the restart Smith was able to get by Fitzpatrick who later retired from the event and closed in on McIntyre.
For the next five laps Smith tried both the inside and outside before finding a bite off of turn two that rocketed him into the lead down the backstretch.
The race was again slowed on lap 14 when Bruce Buckwalter Jr. and rookie Brenden Bright spun in the second turn.
While Smith was able to hold the lead over McIntyre, Gargiulo now had plenty of company for third from eighth starting Drew Heistand, ninth starting Alex Bright and eleventh starting Ryan Watt as some wild and wooly action heated up.
First, Heistand pulled beside Gargiulo and the two raced side by side before Heistand spun in the third turn. On the restart Ryan Watt looked to the high side for some racing room but ended up bringing out another caution when he got together with Steve Drevicki while racing for position.
As all this was going on a couple of Jersey guys were putting on a show of their own. Phillipsburg's Nick Wean and Matawan's Andrew Hannula where dicing just behind.
After the lap 19 restart Alex Bright went high on the banking to first get by Gargiulo and then McIntyre. During the final caution of the evening it was determined that Bright was in front of Gargiulo but had not completed the McIntyre pass before the yellow light came on.
All eyes were on Bright on the restart as he again pulled to the high side to again get around McIntyre, this time bringing Gargiulo with him into third. "Everybody was working the low side and it was real tacky up there", said Bright. "I was hoping that Ryan would go a little bit lower so I could get beside him but I don't know if I had enough to pass him."
The two were able to draw up to the rear of Smith but were not able to make a final challenge and Smith took the checkered flag with a .448 second advantage.
Rounding out the top five were Drew Heistand who made a wild drive from the rear and McIntyre
Sixth through tenth were, Parker Evans, Bruce Buckwalter Jr., Nick Wean, Steve Craig and Steve Drevicki
Heat races for the 22 Midgets went to Greg Fitzpatrick, Andrew Hannula and Drew Heistand
BRIDGEPORT NOTES Nick Weans team and Alex's Bright team formed a convoy from Indiana late Friday night to be able to make the race at Bridgeport. The teams made it back to their homebase of operation in time to take showers grab a sandwich and get back in the truck for the trip to South Jersey operating on just a few hours of sleep they were able to get in the truck. Ryan Smith's Jerry Steward team was only a few hours better rested as they came back after the Thursday night race. PJ Gargiulo used six years of experience racing micros at Bridgeport to work but felt that the edge went to Smith and Bright who had been racing all week. Gargiulo's daughter didn't seemed too interested in daddy's finish as she slept through the victory lane ceremony. Parker Evans was struggling with setup after a bad finish in his heat. A drive from 19th to 5th would have some thinking he figured it out. A pre-race prediction by Andrew Hannula was his car would be fast. He backed it up by winning his heat from dead last. A throttle linkage problem dropped him from the feature. Dave Shirk was in Fred Schell's 75 after blowing two engines in the last week.
BRIDGEPORT SPEEDWAY ¼ MILE 6-11-11 ARDC MIDGETS
1) 33 Ryan Smith 2) 77 Alex Bright 3) 51 PJ Gargiulo 4) 12 Drew Heistand 5) 8 Keith McIntyre Jr. 6) 61 Parker Evans 7) 83 Bruce Buckwalter Jr. 8) 78 Nick Wean 9) 55 Steve Craig 10) 19 Steve Drevicki 11) 2 Shawn Jackson 12) 01 Steve Bull 13) 89 Andrew Hannula 14) 17 Ryan Watt 15) 6 Dusty Heistand 16) 88 Brenden Bright 17) 4 Shane Penny 18) 28 Greg Fitzpatrick 19) 46 Brett Arndt 20) 75 Dave Shirk21) 81 Mark Gilmore
UPCOMING EVENTS
Sunday, April 10 Susquehanna Speedway Park Steve Buckwalter
Friday, April 29 Williams Grove Speedway Steve Buckwalter
Saturday, May 07 Port Royal Speedway Bruce Buckwalter Jr
Saturday, May 21 Bridgeport Speedway (1/4 Mile) Alex Bright
Friday, May 27 Penn Can Speedway Steve Drevicki
Monday, May 30 Big Diamond Speedway Ryan Smith
Tuesday, May 31 Grandview Speedway (w/USAC Sprints) Steve Buckwalter
Saturday, June 04 Port Royal Speedway (w/USAC Sprints) RAIN
Saturday, June 11 Bridgeport Speedway (1/4 Mile) Ryan Smith
Sunday, June 12 Susquehanna Speedway Park
Saturday, July 09 Pittsburgh PA Motor Speedway (PPMS)
Friday, July 22 Big Diamond Speedway
Friday, July 29 Clinton County (Full show & Makeup Feature)
Saturday, July 30 Mercer Raceway Park
Friday, August 05 Southern Swing – Dixieland Speedway
Saturday, August 06 Southern Swing – County Line Raceway
Saturday, August 13 Winchester Speedway
Tuesday, August 16 New Egypt Speedway
Saturday, August 20 Port Royal Speedway
Saturday, September 03 Bridgeport Speedway (1/4 Mile)
Friday, September 16 Williams Grove Speedway
Saturday, October 15 Grandview Speedway (ToTH)
Saturday, October 29 Susquehanna Speedway Park
Sunday, October 30 Susquehanna Speedway Park (rain date)
Please visit www.ardcmidgets.com for the official point standings