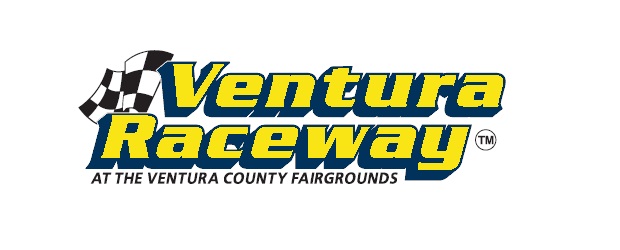 by Cliff Morgan
(Oxnard, CA 6-21-11) Ventura Raceway will play host to some special racing this Saturday night June 25, as the second race in the 2011 All Coast Challenge Series for VRA Sprint Cars and the second race in the 2011 Battle at the Beach for USAC and VRA Midgets take to the track. The night of racing promises to be some of the best seen in many years as all the top VRA Sprint Car drivers and the best USAC and VRA Midget drivers compete for glory on Ventura's 1/5 mile clay oval. Also up for grabs is a special purse structure that will reward the Sprint drivers with a $3,000 to win, $1,500 for second and a $1,000 for third purse. In the midget race the first place winner will receive a first place check for $2,000.
In VRA Sprint car competition, Troy Rutherford will be there to defend his win in the first All Coast race on March 19th. All the other top VRA drivers including point leader Greg Taylor, Cory Kruseman, Don Gansen, Steve Conrad, both Camarillo brothers, Brian and Brent, 2010 All Coast Champ Josh Ford and a host of other fine drivers will be going all out to keep Rutherford from taking race number two in the series within a series. The race will feature heat races, semi mains as needed and a 30 lap feature event. With a $3,000 winners check up for grabs at the end of the race, you can be sure the drivers will be racing fast and furious to see who will come out on top.
The VRA Midgets versus USAC Midgets Battle of the Beach Race is race number two in the 2011 series. Cory Kruseman took the first win on March 19th and he will be there to go for number two Saturday night. He will go against the best that USAC Midgets and VRA Midgets can provide for competition. Shannon McQueen leads in USAC Western States points and Kruseman leads in VRA Midget points after several races in 2011. Other top drivers scheduled to compete include, Jake, Cody and Tanner Swanson, Both Camarillo brothers, Brent and Brian, Robby Josett, Josh Ford, Austin Smith, Bruce Douglas, Wink Sweitzer and the rest of the fine USAC/VRA midget drivers. The drivers will be going all out to see who will walk away with the $2,000 winners award.
Also on tap for this Saturday night are USAC Ford Focus Midgets, Junior Focus Midgets and VRA Go Karts. All the top drivers in these three series are set to resume action in a full program of heats and main event races.
Pit gates open at 12 noon with front spectator gates opening at 3:00pm. Practice gets under way at 3:30 with racing beginning at 5:30. Admission prices for this very special night of exciting racing action is $14.00 for adults, $11.00 for Seniors/Military/Juniors and kids 12 and under are free with an adult admission. For more information, please call Ventura Raceway at (805) 985-5433 from 8am-5pm M-F.