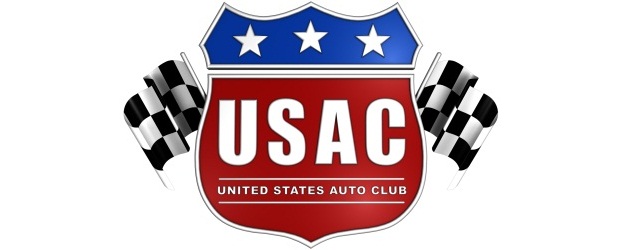 By Dick Jordan
Jake Blackhurst of Mapleton, Ill. takes a three-point lead over Taylor Ferns into Wednesday night's USAC Mopar D1 Midget race at the Bryant Heating & Cooling Indianapolis Speedrome. The "Elite 8 Series" event also includes the Midwest Ford Focus and Focus Young Guns series.
USAC Mopar National Midget vet Davey Ray of Davenport, Iowa won Saturday night's 20-lap USAC Mopar D1 Midget race at Montpelier Motor Speedway, leading the last 17 laps to beat Blackhurst, Blake Fitzpatrick, Kurt Mayhew and Ferns.
Ferns, of Shelby Township, Mich., nearly 25 years after Bev Griffis became USAC first female feature winner in a race at the Bryant Heating & Coolling Indianapolis Speedrome, notched her name in the record books as USAC's all-time winningest female driver with her 40-lap USAC Mopar D1 Midget victory in the "Elite 8 Series" on Wednesday night.
Ferns led all 40 laps in her Stanton Mopar/Fatheadz Beast to beat Ali Jackson, Mario Marietta, Kyle O'Gara and Blackhurst. Her victory was her eighth in USAC feature competition, surpassing Alison MacLeod's seven.
USAC MOPAR D1 MIDGET SERIES POINT STANDINGS
1-Jake Blackhurst-180; 2-Taylor Ferns-177; 3-Davey Ray-134; 4-Kyle O'Gara-122; 5-Ali Jackson-121; 6-Kyle Hamilton-112; 7-Kurt Mayhew-109; 8-Bryan Nuckles-92; 9-Morgan Nelson-88; 10-Grant Galloway-80.