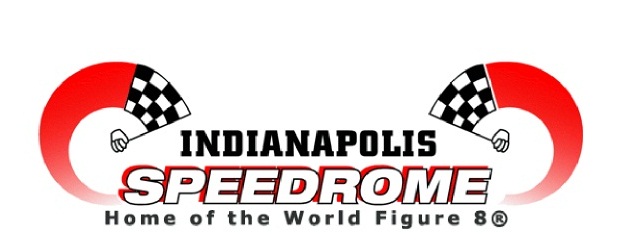 Bryant Heating and Cooling Indianapolis Speedrome®
Indianapolis, Indiana
July 7, 2011
The Bryant Heating and Cooling Indianapolis Speedrome® is proud to welcome back the USAC Mopar National Midget series on Friday July 29th. This 100-lap classic is presented by Pure Power Technologies and UAW. For the first-time in over 6 years, the best and brightest open wheel stars from around the country will compete on the famous fifth-mile in a 100-lap main event. Bobby East has submitted his entry. "Bobby wouldn't miss this Speedrome race for anything", were the words uttered by his mom Janice. This will be that National Midgets 43rd appearance at the Speedrome dating back to the inaugural on August 3, 1958. The racing program will also include the Thirsty Turtle Tavern Hornets, Circle City Pyrotechnics Junior Faskarts, INEX Legends, INEX Bandoleros, and Hornet Figure 8's. Racing begins at 7pm.
Bobby East has dazzled fans with his hard-charging driving style at the Speedrome and tracks all across the country. The 27-year-old Brownsburg, Indiana driver has 3 feature victories on the famous fifth-mile in USAC Mopar D1 Midget competition. He was the sanctioning body's youngest winner in April 2001 on his way to top honors as the National Series Rookie-of-the-Year. East earned the USAC National championship in 2004. His victory resume includes some of the biggest open wheel events around including the Night before the 500, Hut Hundred, and the Belleville Nationals. And all while driving the celebrated Beast chassis built by his famous father Bob.
The younger East has taken his talents to other motorsports successes too. Over the past half decade, he has made many starts in the ARCA stockcar series, NASCAR's Camping World Truck Series, and the NASCAR Nationwide Series. Bobby is not intimidated at all by the biggest stages in racing. He was most successful in the trucks finishing a best of 8th twice for Roush Fenway Racing. He also earned the pole position for the event at Lucas Oil Raceway Park. Look for him to be in the mix for first place on July 29th. Hear more from Bobby and his dad Bob East on Speedrome Live radio presented by AT&T Advertising Solutions on XL950. The date for this broadcast is July 21st at 6pm.
Friday July 29, 2011
USAC Mopar National Midget 100 presented by Pure Power Technologies and UAW plus
Legends, Bandoleros, Junior Faskarts, Hornets, Hornet Figure 8
USAC Pit Gates Open at 1pm
USAC Practice Begins at 3pm with Qualifications to follow
Racing Start at 7pm
Tickets are available at (317) 353-8206 or by stopping in the track's pit office
For a full agenda, log on to www.speedrome.com
The Bryant Heating and Cooling Indianapolis Speedrome® is located at 802 South Kitley Avenue in Indianapolis, Indiana 46219 and proudly in the community and the historical district of Irvington. The world famous fifth-mile asphalt short track has been featured in the New York Times as well as SPEED, Spike, and ESPN television in addition to racing publications around the country. We proudly celebrate our 70th anniversary season in 2011. Please join us for the best in short track motorsports entertainment every weekend from March through November featuring a wealth of talented racing stars. To view more, log on to our web site www.speedrome.com or follow us on Facebook and Twitter. The track hotline is (317) 353-8206 or you can e-mail us at info@speedrome.com.