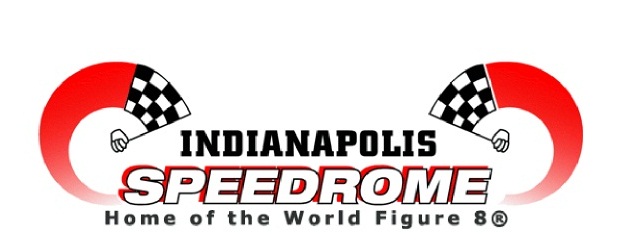 From Bryant Heating and Cooling Indianapolis Speedrome®
There will be plenty of history made this Friday July 29th at the Bryant Heating and Cooling Indianapolis Speedrome®. The 70-year-old motorsports facility is proud to welcome back the USAC Mopar National Midget Series that evening. Pure Power Technologies & UAW present the UAW 100 Mel Kenyon Classic. For the first-time in over 6 years, the all-star open wheel series will bring in some awesome racing stars from around the country. This will be the National Midgets 43rd appearance at the Speedrome dating back to the inaugural on August 3, 1958. One rising star name belongs to Jarett Andretti. This third-generation USAC Ford Focus winner will make his career debut in this ultimate Midget division on the same track his father John won a championship.
The news was launch on Speedrome Live radio just a week ago when John Andretti expressed the excitement of his son's National series debut. "I think the timing was just right and so was the track", stated John. "The Speedrome was a great place for me to learn the ropes in a USAC Midget. Jarett has showed some significant progress on this drivers track in a Focus car". Jarett currently stands 5th in the USAC Midwest Ford Focus points while holding down 2nd in the Eastern Region too. "My son is very excited about this Friday. He hopes to someday win on the same track that I did". John won several Speedrome features and the 1983 Midget championship in his rookie year.
Jarett has done well representing his famous last name in his relatively short career as a racecar driver. Besides his lofty spot in two title quests, he is in the hunt for the overall National crown in the USAC Ford Focus Midget cars. After winning his first career main event on May 7th at the historic Hickory Motor Speedway, Andretti has added 2 additional wins at North Carolina's Ace Speedway. He has been very close to a triumph at the Speedrome in 2011 with a runner-up result as well as several top five finishes. Jarett has some great experience behind him for this Friday. Legendary car builder and crew chief Bob East is in his corner. He will also have teammate Bobby East to draw from.
Tickets are on sale now for this tremendous event. Adult general admission tickets are just $15 with children ages 6-11 just $6 while kids 5 & under are free. You can charge by phone at (317) 353-8206 or stop in the Speedrome pit office on the night of any racing event. This ticket price is the best price in the country to see these USAC Mopar National Midget series speedsters in action. We are very excited to have them here. The Speedrome has hosted nearly 500 USAC sanctioned events which is far and away more than any other track in the world.
Friday July 29, 2011
Pure Power Technologies & UAW present the UAW 100 Mel Kenyon Classic plus
USAC Pit Gates Open at 1pm
USAC Practice Begins at 3pm with Qualifications to follow
Racing Start at 7pm
For a full agenda, log on to http://www.speedrome.com/
The Bryant Heating and Cooling Indianapolis Speedrome® is located at 802 South Kitley Avenue in Indianapolis, Indiana 46219 and proudly in the community and the historical district of Irvington. The world famous fifth-mile asphalt short track has been featured in the New York Times as well as SPEED, Spike, and ESPN television in addition to racing publications around the country. We proudly celebrate our 70th anniversary season in 2011. Please join us for the best in short track motorsports entertainment every weekend from March through November featuring a wealth of talented racing stars. To view more, log on to our web site http://www.speedrome.com/ or follow us on Facebook and Twitter. The track hotline is (317) 353-8206 or you can e-mail us at info@speedrome.com.