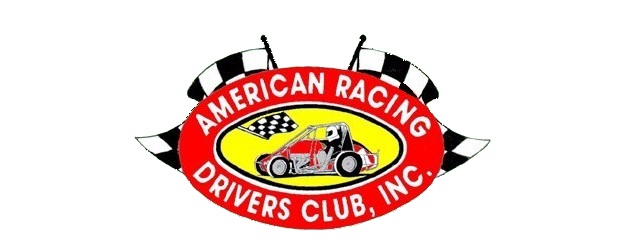 By Steve Williams
The Wingless ARDC Midgets will make their annual Southern Tour this Friday and Saturday as they head to North Carolina.
On Friday evening at Dixieland Speedway in Elizabeth City NC the Midgets will be part of a six division show that includes, All Stars, Sportsman, Super 4's, Super Streets, Stock 4's.
On Saturday evening ARDC will be part of a five division show at County Line Raceway in Elm City, NC that includes, Pure Stock 4-Cylinders, Super Stock 4-Cylinders, Pure Stock V-8s, Late Models.
The southern swing is a highlight of many of the teams as they have developed quite a fan following and gained personal friendships since the inaugural series was started back in 2005.
The driver most looking forward to heading south is Phillipsburg, NJ's Nick Wean. Wean, who won his first race of the season, last Saturday at Mercer Raceway Park, owns a win at both Dixieland and State Line. Wean currently sits second in points to Drew Heistand who also has one win.
Ryan Smith who got a slow start to the season has heated up as the temperatures have risen, this summer. Smith who claimed his first of three wins this season on Memorial Day currently sits third in points.
Bruce Buckwalter Jr. will have his Captain America 83 on hand to try to pickup his second Carolina checkered flag. Buckwalter was victorious at Dixieland in 2008.
Hot laps at Dixieland get underway at 7:00pm with racing at 8:00pm. Racing at County Line gets underway at 9:00pm.
UPCOMING EVENTS
Sunday, April 10
Susquehanna Speedway Park
Steve Buckwalter
Friday, April 29
Williams Grove Speedway
Steve Buckwalter
Saturday, May 07
Port Royal Speedway
Bruce Buckwalter Jr
Saturday, May 21
Bridgeport Speedway (1/4 Mile)
Alex Bright
Friday, May 27
Penn Can Speedway
Steve Drevicki
Monday, May 30
Big Diamond Speedway
Ryan Smith
Tuesday, May 31
Grandview Speedway (w/USAC Sprints)
Steve Buckwalter
Saturday, June 04
Port Royal Speedway (w/USAC Sprints)
RAIN
Saturday, June 11
Bridgeport Speedway (1/4 Mile)
Ryan Smith
Sunday, June 12
Susquehanna Speedway Park
Drew Heistand
Saturday, July 09
Pittsburgh PA Motor Speedway (PPMS)
Ryan Smith
Friday, July 22
Big Diamond Speedway
Steve Drevicki
Friday, July 29
Clinton County
CANCELLED
Saturday, July 30
Mercer Raceway Park
Nick Wean
Friday, August 05
Southern Swing – Dixieland Speedway
Saturday, August 06
Southern Swing – County Line Raceway
Saturday, August 13
Winchester Speedway
Tuesday, August 16
New Egypt Speedway
Saturday, August 20
Port Royal Speedway
Saturday, September 03
Bridgeport Speedway (1/4 Mile)
Friday, September 16
Williams Grove Speedway
Saturday, October 15
Grandview Speedway (ToTH)
FOR OFFICIAL POINT STANDINGS VISIT WWW.ARDCMIDGETS.COM