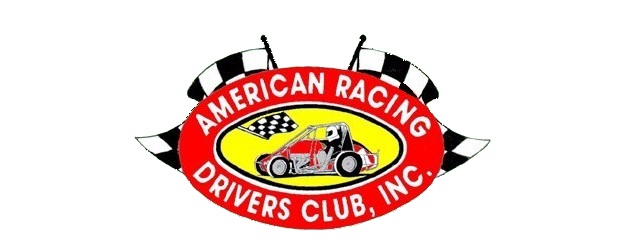 By Steve Williams
Bruce Buckwalter Jr. picked up his second win of the season as the ARDC Wingless Midgets wrapped up their southern tour at County Line Raceway in Elm City, NC on Saturday evening.
After traveling through heavy showers across northern North Carolina on Saturday, to an area that had tornado warnings the evening before the big question was would there be any racing. What looked like a rainy night in a motel turned into a hot steamy night of racing action.
Bruce Buckwalter Jr. jumped to an early lead from his outside pole position and was followed by Alex Bright. Racing was halted on the first lap by a wild series of flips and pirouettes in the first turn by Brenden Bright. Bright hooked a rut in heavy traffic and sent him flying. Bright was checked out at the scene but was going to pursue additional treatment.
On the restart Buckwalter held the point until a rapid moving Alex Bright got by him for the lead, leaving Buckwalter to duke it out with sixth starting Nick Wean. Buckwalter was able to regain the lead as Bright bobbled coming out of the fourth turn.
While battling Bright for the lead Buckwalter thrilled the near capacity crowd with a huge wheelstand coming off the fourth turn. "I thought I was going over" said Buckwalter. "It came down real hard and bounced again." The bounce set him sideways but by the start finish line Buckwalter was able to regain control and was able to hold the lead. Bright, who had a birds eye view lifted and allowed Buckwalter the room he needed to continue.
Buckwalter was able to hold on to the lead through a couple more yellow flags but soon started to get pressure from Ryan Smith who had been able to get by Wean and Bright. Smith was able to get to Buckwalter's nerf bar but soon slowed with a flat tire handing second back to Wean.
Wean was not by himself for long as Brett Arndt and a high flying Drew Heistand joined the fray. Heistand worked his way by both into second but a banzai move by Wean coming off the fourth turn gave him second by a few inches. Finishing in fourth was Arndt while a fast closing Dusty Heistand came home fifth.
Sixth through tenth went to Steve Drevicki, Parker Evans, Steve Bull, Keith McIntyre Jr. and Scott Zipp
Heats for the 20 Midgets went to Nick Wean, Brenden Bright and Drew Heistand.
COUNTY LINE RACEWAY AUGUST 6, 2011 ARDC Midgets (25 Laps) 20 Entries
1)83 Bruce Buckwalter Jr., 2) 78 Nick Wean, 3) 12 Drew Heistand, 4) 46 Brett Arndt, 5) 6 Dusty Heistand, 6) 19 Steve Drevicki, 7) 61 Parker Evans, 8) 01 Steve Bull, 9) 8 Keith McIntyre Jr., 10) 75 Scott Zipp, 11) 33 Ryan Smith, 12) 52 Tim Buckwalter, 13) 77 Alex Bright, 14) 49 Trevor Kobylarz, 15) 20 Bryan Kobylarz, 16) 3 Joe Butera, 17) 55 Steve Craig, 18) 2 Shawn Jackson, 19) 88 Brenden Bright, DNS 51 PJ Gargiulo Heats Nick Wean, Brenden Bright, Drew Heistand
UPCOMING EVENTS
Sunday, April 10
Susquehanna Speedway Park
Steve Buckwalter
Friday, April 29
Williams Grove Speedway
Steve Buckwalter
Saturday, May 07
Port Royal Speedway
Bruce Buckwalter Jr
Saturday, May 21
Bridgeport Speedway (1/4 Mile)
Alex Bright
Friday, May 27
Penn Can Speedway
Steve Drevicki
Monday, May 30
Big Diamond Speedway
Ryan Smith
Tuesday, May 31
Grandview Speedway (w/USAC Sprints)
Steve Buckwalter
Saturday, June 04
Port Royal Speedway (w/USAC Sprints)
RAIN
Saturday, June 11
Bridgeport Speedway (1/4 Mile)
Ryan Smith
Sunday, June 12
Susquehanna Speedway Park
Drew Heistand
Saturday, July 09
Pittsburgh PA Motor Speedway (PPMS)
Ryan Smith
Friday, July 22
Big Diamond Speedway
Steve Drevicki
Friday, July 29
Clinton County (Full show & Makeup Feature)
CANCELLED
Saturday, July 30
Mercer Raceway Park
Nick Wean
Friday, August 05
Southern Swing – Dixieland Speedway
Brenden Bright
Saturday, August 06
Southern Swing – County Line Raceway
Bruce Buckwalter Jr
Saturday, August 13
Winchester Speedway
Tuesday, August 16
New Egypt Speedway
Saturday, August 20
Port Royal Speedway
Saturday, September 03
Bridgeport Speedway (1/4 Mile)
Friday, September 16
Williams Grove Speedway
Saturday, October 15
Grandview Speedway (ToTH)
Saturday, October 29
Susquehanna Speedway Park
Sunday, October 30
Susquehanna Speedway Park (rain date)
FOR OFFICIAL POINT STANDINGS VISIT WWW.ARDCMIDGETS.COM