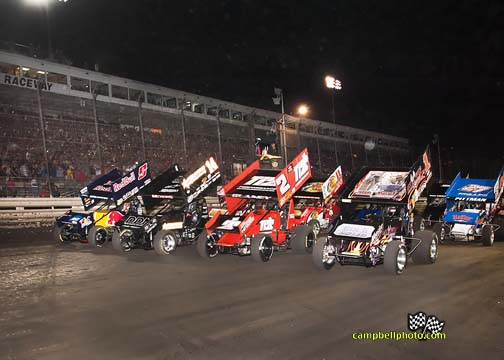 Image courtesy of Mike Campbell
This week's on the poll question asks users how many laps they feel the Knoxville Nationals A-Main should be? Do you enjoy the 50 laps length, do you want to see it back to 30 laps, or should it go 40-Laps?
After voting discuss the topic further in our forums or on our Facebook fan page.
How many laps should be run in the Knoxville Nationals A-Main?
Shorten it to 40... (46%, 36 Votes)
Keep it at 50... (41%, 32 Votes)
Put it back at 30... (15%, 12 Votes)
Total Voters: 79

Loading ...