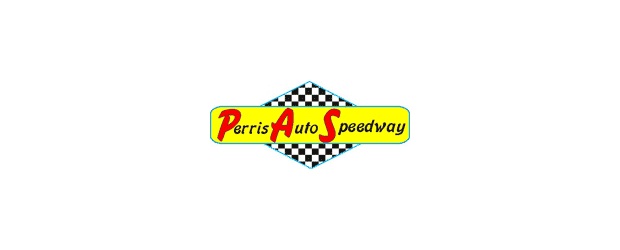 By Scott Daloisio
(Perris, CA, August 24, 2011) The complete replay of the August 20th Amsoil USAC/CRA Sprint Car and California Lightning Series race is available now on The PAS video website for just $4.99.
Produced by Jeff Kristensen of Raceway Video and Henry Clarke Sr., the complete show includes qualifying, heats, the B main and the exciting A main events. The race action is called by Scott Daloisio with Chris Holt and Ronnie Everhart supplying the interviews.
You can relive Matt Mitchell's thrilling rim ride to his second USAC/CRA win of the year, the wild crash of Johnny McCall in qualifying along with all of the drama in the CLS main event. The link to view the web cast is: http://www.ustream.tv/channel/perris-auto-speedway
To keep up with all of the latest Perris Auto Speedway news, photos, gossip and receive special offers, sign up at The PAS Facebook site at: http://www.facebook.com/home.php – !/pages/Perris-Auto-Speedway/11387679868
You can also keep up with the latest news and receive special offers from The PAS Twitter site: http://twitter.com/perrisautospdwy.
Perris Auto Speedway wants to thank its corporate sponsors for the 2011 season. Aaron's, Ahern Rentals, All Coast Construction, Amsoil, Ayers Hotel and Spa, Budweiser, Champion Towing, City of Perris, Comfort Inn, Comunidad Latina, Daytona Boat & RV Storage, Frazee Paint, Hoosier Tires, JD Fields Lumber, K&N Engineering, P.I.P.E., Pepsi-Cola, Pick-A-Part Auto Salvage, Prolong Super Lubricants, Soboba Casino, Square H, Temecula Valley Pipe & Supply, Trench Shoring, US Foods, Valley Auto Salvage and Zanzabuku Sports Lounge.
For more information call The PAS at: (951) 940-0134.
Perris Auto Speedway is located on the Lake Perris Fairgrounds (home of October's Southern California Fair), approximately one hour east of Los Angeles and one hour North of San Diego. To get to the track, take the 215 freeway, exit on the Ramona Expressway and go three miles east to the fairgrounds.
Video and DVD productions of all racing events at Perris Auto Speedway are available from Jeff Kristensen's Raceway Video. For more information on these productions you can call: (818) 618-9764 or visit the web site at: http://www.racewayvideo.com/.
racesatthepas@aol.com is the only authorized Internet address to issue official media news released from The Perris Auto Speedway or Oval Entertainment
The 2011 Perris Auto Speedway schedule is listed below.
August 27th: Off Weekend
September 3rd: PASSCAR Super Stocks, Street Stocks, Modifieds, Factory Stocks, Senior Sprints – PLUS A "SPECIAL EVENT"
September 10th: "Night of Destruction 4" Fig 8′ Trailer Racing, Rollover Contest, Iron Man Demo Derby
September 17th: Off Weekend
September 24th: "GLENN HOWARD MEMORIAL" USAC/CRA Sprint Cars
October 1st: PASSCAR Super Stocks, Street Stocks, Modifieds, Factory Stocks
October 8th: "So Cal Fair" USAC/CRA Sprint Cars
October 15th: Southern California Fair
October 22nd: Off Weekend
October 29th: PASSCAR "CHAMPIONS NIGHT" Super Stocks, Street Stocks, Modifieds, Factory Stocks, CDCRA Dwarf Cars and 2nd Annual Oil Twins Challenge
November 3rd: Budweiser "Oval Nationals"
November 4th: Budweiser "Oval Nationals" & California Lightning Sprints
November 5th: Budweiser "Oval Nationals" & California Lightning Sprints