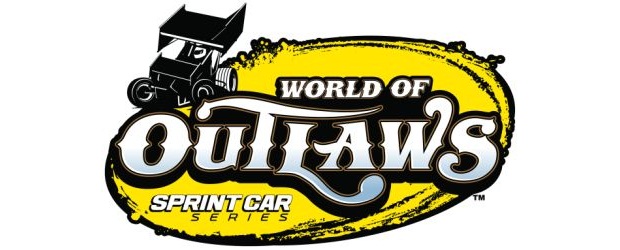 By Chris Dolack
WEEDSPORT, N.Y. – Aug. 25, 2011 – In less than seven weeks the New York State Fairgrounds comes to life for the 40th Super DIRT Week. Among the thousands of fans who will converge on Syracuse Oct. 5-9 are hundreds of campers.
New regulations in New York have led to expanded camping options for fans, in particular at Rolling Wheels Raceway Park. Broadening the tradition of pre-Super DIRT Week camping has led DIRTcar to open Rolling Wheels Raceway's camping areas to the public for fans who would like to stay overnight with their campers awaiting entry into the New York State Fairgrounds.
The expanded camping options are in place because new state regulations ban overnight camping on the hill across the street from the New York State Fairgrounds. In previous years, campers staged at that location awaiting entry into Super DIRT Week. Those fans can still stage their campers on the hill, but they won't be able to stay there overnight.
Order numbers will be distributed at both the pre-staging area for campers at Rolling Wheels Raceway as well as across from the New York State Fairgrounds for parties leaving their campers unattended. There will be constant contact between both locations to ensure the numbers will be distributed in the order of arriving parties.
On the morning of Wednesday, Oct. 5, when the gates to the Fairgrounds open to the public, parties camping at Rolling Wheels Raceway will caravan to the New York State Fairgrounds and campers will filter into line based on their ticket number.
Super DIRT Week XL officially opens on Wednesday, Oct. 5, with inspection and practice for all divisions and leads up to the biggest dirt Modified race in the world, the SEF Small Engine Fuel 200 Presented by Ferris and Snapper on Sunday, Oct. 9. Don't miss out on a chance to be part of history.
For more information on Super DIRT Week, click SuperDIRTWeekOnline.com or contact DIRTcar Racing's Northeast office at 315-834-6606.
News & Notes
Pre-Ordered Super DIRT Week Pit Passes Available: Pit passes, which are good for all events at the New York State Fairgrounds during Super DIRT Week XL, are now available for purchase online by clicking DIRTcar.com/tickets . For DIRTcar members the 5-day pit pass is $100, and for non-members the price is $130. DIRTcar members must call DIRTcar Northeast Headquarters at 315-834-6606 to confirm your license. Along with the pit-pass, race tickets for Super DIRT Week are also available on DIRTcar.com/tickets.
Pro Stock Presenting Sponsor: Bacc-Off Non-Tobacco Snuff will be the presenting sponsor for the DIRTcar Pro Stock Super DIRT Week championship Sunday, Oct. 9, at Syracuse. See their display near the main grandstand during Super DIRT Week, or click http://www.dipstop.com for more information.
Weekly Media Call-Ins Beginning: For the third consecutive season, DIRTcar will run weekly conference calls for Super DIRT Week media members. The calls will begin at 2 p.m. on Tuesday, Aug. 30, and run each Tuesday at 2 p.m. through Sept. 27. Drivers and officials will participate each week. Details on the first call will be distributed via e-mail to accredited media. To participate in the calls, please contact Chris Dolack at cdolack@dirtcar.com.
Super DIRT Week Media Credentials: Media members who desire access to Super DIRT Week XL must apply for credentials no later than Friday, Sept. 16. Credential requests should be made by the supervising editor on company letterhead, indicate the medium represented, the area of access required and provide contact information (address, phone and e-mail). If approved, media members will receive a voucher that will need to be turned in and verified with photo ID at the Gate 6 ticket office to receive access. Credential requests for events at the New York State Fairgrounds and Rolling Wheels Raceway Park can be submitted to DIRTcar Racing c/o Amanda Hirko at 1 Speedway Drive, Weedsport, NY 13166, or a PDF on letterhead can be e-mailed to ahirko@dirtcar.com.
Corcoran Takes Over Cayuga County Fair Speedway: Canandaigua Motorsports Park promoter Jeremie Corcoran will take over the promoting duties at the Cayuga County Fair Speedway for their huge end-of-the-year events. Corcoran will make his debut at Cayuga County on September 4th for the 100-lap Super DIRTcar Big-Block Series event. Corcoran will then turn his attention to Super DIRT Week, and the Wednesday, October 5th DIRTcar 358-Modified Series and DIRTcar Sportsman events at Cayuga County Fair Speedway.
Warner Doing Double Duty: Defending DIRTcar Pro Stock Super DIRT Week champion Rocky Warner will be doing a rare double during Super DIRT Week XL. The 2011 Fonda Speedway track champion will be entered in his popular #79 pro-stock to defend his 2010 race win on Sunday, Oct. 9, and will also enter in the Saturday, October 8 th in the DIRTcar Sportsman Series event on the 'moody-mile.'
Dig-Safely Prominent: Long-time supporter of DIRTcar racing Dig-Safely returns to Syracuse in 2011. The 'Dig-Safely Last-Chance Showdown' will be Sunday, Oct. 9, as the Big-Block Modifieds battle for their last chance to qualify for the SEF Small Engine Fuel 200.
A-Verdi Returns: A-Verdi continues be a familiar presence at the Super DIRT Week, and their logos will once again by displayed prominently at the Fairgrounds. A-Verdi provides a variety of on-site storage and office products for commercial, residential and industrial customers. For more information, click Averdi.com.
Friday Night Lights: Rain has forced events to be run under the nights during Super DIRT Week in the past, but never has an event been scheduled to run in prime time at the mile until this year. The Twin 20s for the DIRTcar 358-Modified Series, and the Triple 20s for the Big-Block Modified Super DIRTcar Series will highlight Friday's action as they take to the track under the lights, beginning with the first of the Twin 20s going green at 7:05 p.m.
Double Dose of Outlaws: The World of Outlaws Sprint Cars and World of Outlaws Late Models will be in action during Super DIRT Week, joining the DIRTcar Nationals in Volusia and World Finals at Charlotte as the only events where all three premier dirt-racing divisions are in action at the same general location. The Late Models are in action on Thursday night at Rolling Wheels Raceway joining the DIRTcar 358-Modified Series, while the Sprint Cars join the popular Big-Block Modified "Win-and-You're-In" event on Saturday night at Rolling Wheels Raceway.
Free Super DIRT Week 40th Anniversary Lapel Pin Available: A limited supply of commemorative 40th Anniversary Lapel Pins are available to race fans during SDW events. In order to qualify for the gift, fans must purchase tickets to the World of Outlaws Late Model Series and World of Outlaws Sprint Car events at Rolling Wheels Raceway, purchase a multi-day ticket to Super DIRT Week at the New York State Fairgrounds, or purchase a ticket for the SEF Small Engine Fuel 200 on Sunday, Oct. 9. Supplies are limited, get your tickets now!
For more information about Super DIRT Week, including ticket orders and vendor space availability; please contact DIRTcar Racing Northeast Region Headquarters during the week at 315-834-6606. More news can be found at www.superdirtcarseries.com and www.superdirtweekonline.com while tickets can be ordered online at www.dirtcar.com/tickets .
DIRTcar Racing in the Northeast Region is brought to fans by several sponsors and partners; including Hoosier Racing Tire; VP Racing Fuels; GM Performance Parts and Safety-Kleen. Promotional partners include the University of Northwestern Ohio and Chizmark & Larson Insurance. Contingency sponsors are ASI; Bert Transmissions; Bicknell Racing Products; Bilstein Shocks; Brodix; ButlerBuilt; Comp Cams; Intercomp; JE Pistons; KSE Racing Products; Motorsports Safety Systems; MSD Ignition; Penske Shocks; Racing Electronics; R2C; Super Flow; Vicci Racing Apparel; WIX Filters; Wrisco Industries; Xtreme Lubricants and Extreme Mufflers.