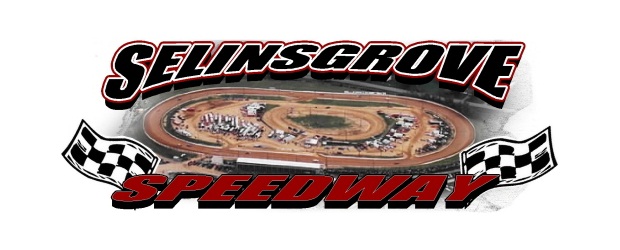 By Steve Inch
SELINSGROVE, Pa. – Selinsgrove Speedway will present the Jim Nace Memorial 29th Annual National Open for 410 Sprint Cars at 7 p.m. Saturday, Sept. 17. For the second year in a row, the 410 Open will honor the life and racing career of Nace, the track's only five-time sprint car champion who died in November 2009 following a seven-year battle with cancer.
The National Open's distance of 44 laps and $44,000 purse, tributes to Nace's race car number at the start of his career, will be divided into two 22-lap segments and two complete payoffs, with $6,000 to win each segment as an homage to the No. 6 sprint car Nace campaigned most recently as both a driver and a car owner before his health forced him to retire from racing.
Should one driver win both of the 22-lap segments, a $14,000 bonus will be awarded, pushing the winner's total to $26,000 and the event's purse to nearly $60,000, which would be the speedway's third highest-paying sprint car race in its 66-year history, behind the 1989 and 1990 National Opens. The $26,000 figure honors the Camel Express No. 26 sprint car Nace drove to a majority of his career championships and victories in central Pennsylvania.
In last year's race, Pat Cannon of Etters won the first segment but came up only one position short of collecting the $26,000 payoff when he finished second to Lance Dewease of Fayetteville in the second segment. Dewease was declared Selinsgrove's National Open champion for the third time in his career, with previous Open championships in 2002 and 2009.
Fred Rahmer of Salfordville is the track's only five-time winner of the Open. Rahmer's victories in the speedway's crown jewel event occurred in 1995, 1996, 1997, 1999, and 2000. Todd Shaffer of Millerstown is second on the Open career win list with four championships in 1993, 1994, 2001, and 2008.
In addition to Dewease, only the late Maynard Yingst of Linglestown (1983, 1984, 1985) and Greg Hodnett of Thomasville (1998, 2004, 2007) have won the race three times. Don Kreitz Jr. of Sinking Spring is the only other driver to have repeated a victory in the Open with wins in 1986 and 1992.
Other past winners of the Open include Dave Blaney of Cortland, Ohio (1987); Keith Kauffman of Mifflintown (1988); Doug Wolfgang of Sioux Falls, SD (1989); Sammy Swindell of Bartlett, Tenn. (1990); Johnny Mackison Jr. of York (1991); Stevie Smith of Broken Arrow, Okla. (2003); Lucas Wolfe of Mechanicsburg (2005); and Chad Layton of Harrisburg (2006).
The National Open will mark the fourth and final appearance of the season by the 410 sprint cars at Selinsgrove Speedway. Dewease took the checkered flag in the season opener on March 13, while Hodnett scored the wins in both the Keystone Cup and PA Speedweek shows on May 29 and July 3, respectively.
Joining the 410 sprint cars for the National Open will be the late models in a $1,500-to-win 25-lap feature. The rain date, if needed, is 6 p.m. Sunday, Sept. 18, for sprint cars only.
For the latest news, results, and race status, visit selinsgrovespeedway.com or follow us on Twitter and Facebook. The speedway office can also be reached at 570.374.2999.
Admission Prices for Saturday, Sept. 17, 2011: Adults $25; Students (12-17) $20; Kids 11 & Under FREE; Pit Passes $30