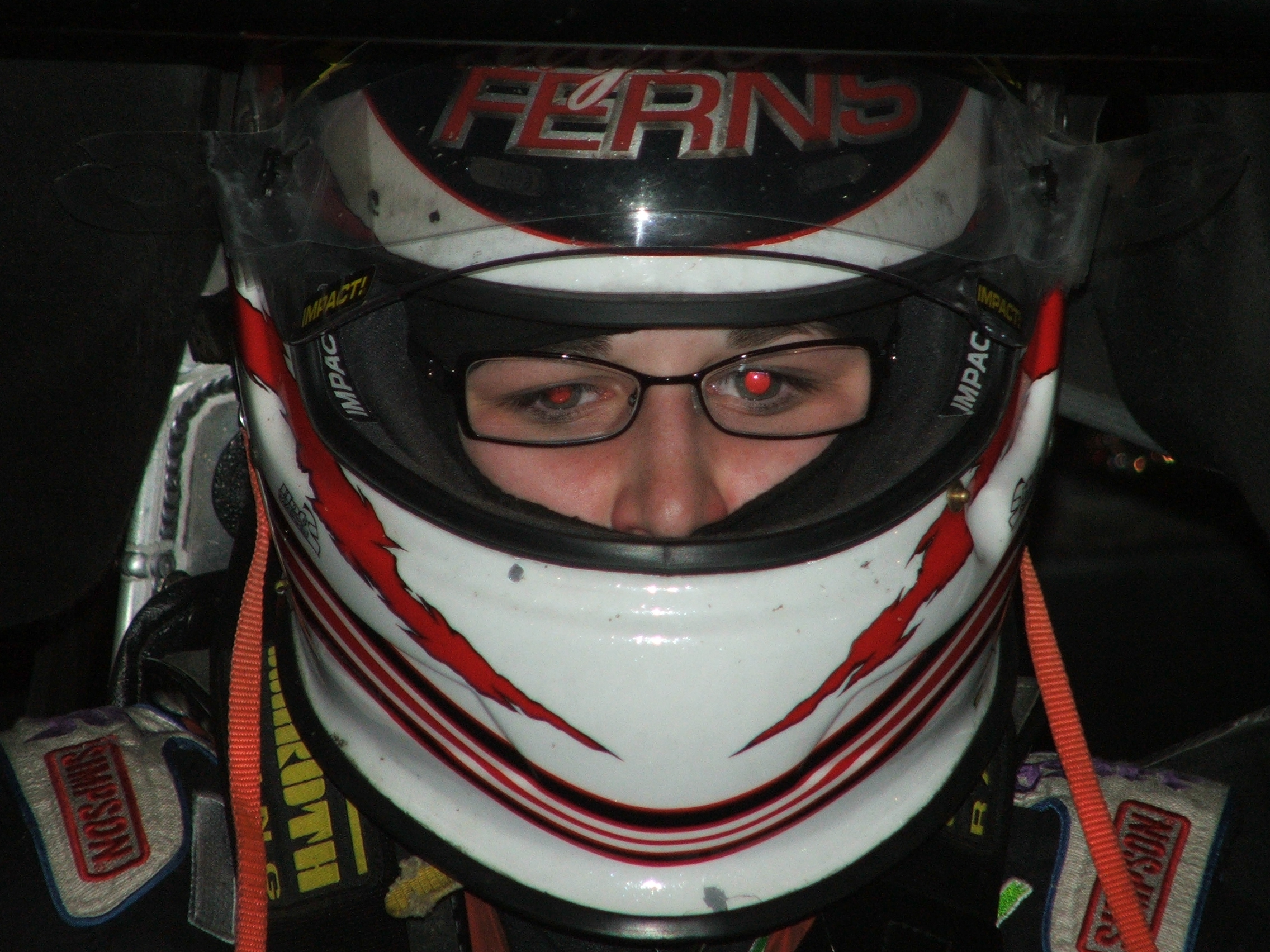 From Ferns Racing PR
Shelby Township, MI — (Sept. 14, 2011) — It's often said that races and championships are won in the shop during the week. For Taylor Ferns and her team, they have put in more than their fair share of hours preparing for each and every race this season. That perseverance has certainly paid off, as the native of Shelby Township, Mich., is the current point leader in the USAC Mopar D1 Midget Car Series, with three races remaining this season.
Ferns look to add to her lead, as she returns to action in the Motor City Auto Transport Inc. Stanton-Mopar Beast on Saturday, Sept. 17 at Columbus Speedway in Ohio. The 1/3-mile paved oval will mark the seventh different track that she has competed on this season with the series, and the first of two scheduled races in the State of Ohio. While Ferns will be making her first start in a midget at Columbus, she has turned countless laps at the venue in a quarter midget.
"I'm looking forward to racing at Columbus," said Ferns. "We've had a couple of weeks since we last raced, so I'm ready to get back on the track. During the season it's pretty easy to get right back up to speed after a break in the schedule like we've had."
The 15-year old was victorious earlier this season at the Indianapolis Speedrome to become the winningest female driver in USAC history. Ferns has finished in the Top-10 in all 13 of her USAC Mopar D1 Midget Car Series main event starts this season, picking up five Top-Five finishes along the way.
"We've had some solid finishes lately and I think everything is coming back around," she shared. "We had the win at the Speedrome and that was a big break and after that we kind of had some bad luck. Things seem to be turning back around now."
The USAC Mopar D1 Midget Car Series tests driver's versatility, as they compete on both paved and dirt ovals over the course of the nearly six month season. Ferns has raced 10 times on paved tracks this season with the series, while making three appearances on the dirt. In those starts, she has an average finish of 5.6, with a Gary Stanton Mopar-powered engine under the hood, which has helped her build a 162-point lead in the series standings.
"Over the years, I've gotten used to going back and forth between paved tracks and dirt tracks," explained Ferns. "When you drive on pavement, you can't really make any mistakes, because it will take you a few laps to make that up, whereas on dirt you can often make it up in the next corner. You do have to have a little bit of a different mindset racing the two. I enjoy both and learn a lot racing on both paved tracks and dirt ones."
The USAC D1 Midget Car Series event at Columbus Speedway on Saturday, Sept. 17 will be part of a USAC Midget tripleheader, as the Focus Midgets and .25 Midgets are also on the bill.