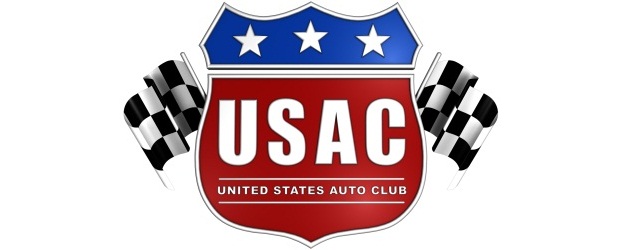 By Dick Jordan
Kyle Larson of Elk Grove, Calif. bolted into contention for this year's USAC National Drivers Championship with his incredible sweep of Saturday's "4-Crown Nationals" feature events at Tony Stewart's Eldora Speedway in Rossburg, Ohio. The three victories left him just 12 points behind defending USAC National Drivers Champion Bryan Clauson in the latest standings heading into this Saturday night's AMSOIL USAC National Sprint race at Lawrenceburg, Ind.
The 2011 USAC National Drivers Champion will again receive a $40,000 cash bonus at season's end, along with a ride in all of the 2012 Firestone Indy Lights oval-track races, prizes Clauson's picked up for his 2010 title. In addition, the rest of the "top-10" in the National Drivers Championship will be rewarded, as they were in 2010, with year-end NDC bonuses totaling $116,000.
Larson won the Traxxas Silver Crown, AMSOIL National Sprint and Mopar National Midget races Saturday and now sits just 13 back of Clauson and eight ahead of Tracy Hines in the NDC points.
Chris Windom and Bobby East round out the "top-five" heading into Lawrenceburg Saturday.
USAC NATIONAL DRIVERS CHAMPIONSHIP STANDINGS AND PROJECTED PAYOUT, BASED ON CURRENT STANDING:
1-Bryan Clauson-1,006 ($40,000); 2-Kyle Larson-993 ($20,000); 3-Tracy Hines-985 ($15,000); 4-Chris Windom-937 ($12,500; 5-Bobby East-930 ($10,000); 6-Levi Jones-925 ($7,500); 7-Jerry Coons Jr.-887 ($5,000); 8-Jon Stanbrough-770 ($3,000); 9-Hunter Schuerenberg-756 ($2,000); 10-Tanner Swanson-734 ($1,000).