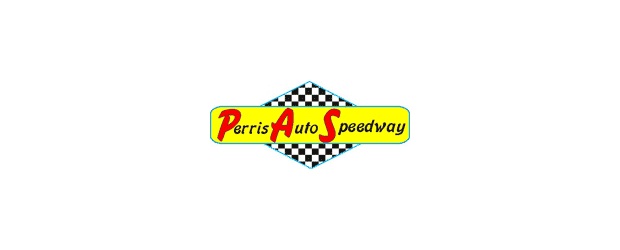 By Scott Daloisio
(Perris, CA, September 29, 2011) Indiana drivers Tracy Hines & Bryan Clauson and Southern California stars Danny Sheridan & Matt Mitchell are among the latest drivers to enter the 16th Annual Budweiser Oval Nationals at Perris Auto Speedway on November 3rd, 4th and 5th.
Hines, of Wilkinson, Indiana, brings a huge list of open wheel awards to the prestigious Southern California race. In 2000 he captured the USAC Silver Crown Championship and won the National Sprint Car Championship two years later. Currently the 39-year-old veteran is ranked seventh in USAC National Sprint Car points and fourth in both the Silver Crown Series and the Mopar National Midget Championship Series. He won both USAC National Sprint Car main events at Dodge City, Kansas in August. In 2005, Hines, who has also raced in the NASCAR Nationwide Series and the Camping World Truck Series, won the prestigious Chili Bowl Midget race in Tulsa, Oklahoma.
Clauson, a native of Carmichael, California who now calls Noblesville, Indiana home, is no stranger to victory circle at Perris Auto Speedway. In 2009, he led every lap to win the 2nd Annual Glenn Howard Memorial. Last year, he won the USAC National Driver's Championship and thus earned a ride for selected events in the Indy Lights Series this year. Thus far in four Indy Light starts, he has finished no worse than seventh and had a third in Iowa, fourth at Milwaukee and a fifth at Indianapolis. Clauson, now 22-years-old, won the 2010 USAC National Midget Championship and currently leads the championship standings in that series as the season hits the homestretch. The winner of the 2009 Turkey Night Grand Prix, Clauson has one USAC National Sprint Car win in 2011. He is ranked ninth in both the National Sprint Car Series and the Silver Crown Series as this piece went to press.
Yorba Linda, California 24-year-old Matt Mitchell is having his best ever season in the USAC/CRA Series. Ranked second in points, he is only 30-points three-time series champion Mike Spencer. Mitchell, who is a favorite with male fans for his hard driving style and a fan favorite with female fans for his good looks, has two main event wins in the Amsoil USAC/CRA Series in 2011 and both have come at The PAS. In addition, on a recent visit to the Ventura Raceway, he drove Steve Watt's car to the $7,000.00 plus win in the Vendor's Cup Race.
Few drivers have been more popular at The PAS than the Santa Maria, California based Danny Sheridan over the years. His hard charging style in the bright blue Kittle Motorsports #18 has earned him numerous wins. Most recently he won the Bud Stanfield Memorial in the USAC West Coast 360 Series at Chris Kearns' Santa Maria Speedway September 17th. Even though he is not contesting the Amsoil USAC/CRA Series full-time in 2011, the 35-year-old Boeing employee is ranked seventh in points. Sheridan won the 1997 IMCA Sprint Car Championship at Santa Maria and was the 1998 Bandit Sprint Car Champion.
Other recent entries include California drivers "Wide Open" Wes Gutierrez of San Martin, Apple Valley's "Mr. Excitement" John Aden and David Bezzio and Tony Everhart both of El Cajon.
Gutierrez is currently third in points in the USAC West Coast 360 Series. Aden is a past champion at Pick-A-Part Victorville Auto Raceway. Everhart, 56, was the California Lightning Sprint Car champion in 1994. Thirty-year-old Bezzio, another former Lightning Sprint Car racer, is contesting his first full season in the Amsoil USAC/CRA Series and is 16th in points.
The Budweiser Oval Nationals, America's most prestigious traditional Sprint Car race, will take place on November 3rd, 4th and 5th and will be a full points paying event for the Amsoil USAC/CRA Sprint Car and the Amsoil USAC National Sprint Car Series'. In addition, it attracts other top stars from around the nation.
In addition to the 410 Sprint Cars, the popular California Lightning Sprint Cars will also be in action on Friday and Saturday.
The official entry blank is available by clicking the following link: http://www.perrisautospeedway.com/forms/oval11form.html
Advance tickets for the 16th Annual Budweiser Oval Nationals are available now by calling: 1 800 595-4849 or (951) 940-0134. You can also order tickets online at: http://pas.tix.com/Schedule.asp?OrganizationNumber=7
Tickets will also be available at The PAS souvenir stand at all races.
A complete list of past Budweiser Oval Nationals champions appears below.
To keep up with all of the latest Perris Auto Speedway news, photos, gossip and receive special offers, sign up at The PAS Facebook site at: http://www.facebook.com/pages/Perris-Auto-Speedway/113876798686480
You can also keep up with the latest news and receive special offers from The PAS Twitter site: http://twitter.com/perrisautospdwy.
Perris Auto Speedway wants to thank its corporate sponsors for the 2011 season. Aaron's, Ahern Rentals, All Coast Construction, Amsoil, Ayers Hotel and Spa, Budweiser, Champion Towing, City of Perris, Comfort Inn, Comunidad Latina, Daytona Boat & RV Storage, Frazee Paint, Hoosier Tires, JD Fields Lumber, K&N Engineering, P.I.P.E., Pepsi-Cola, Pick-A-Part Auto Salvage, Prolong Super Lubricants, Soboba Casino, Square H, Temecula Valley Pipe & Supply, Trench Shoring, US Foods, Valley Auto Salvage and Zanzabuku Sports Lounge.
For more information call The PAS at: (951) 940-0134.
Perris Auto Speedway is located on the Lake Perris Fairgrounds (home of October's Southern California Fair), approximately one hour east of Los Angeles and one hour North of San Diego. To get to the track, take the 215 freeway, exit on the Ramona Expressway and go three miles east to the fairgrounds.
Video and DVD productions of all racing events at Perris Auto Speedway are available from Jeff Kristensen's Raceway Video. For more information on these productions you can call: (818) 618-9764 or visit the web site at: http://racewayvideo.com/
mailto:racesatthepas@aol.com is the only authorized Internet address to issue official media news released from The Perris Auto Speedway or Oval Entertainment
OVAL NATIONALS CHAMPIONS
1996 – Jimmy Sills
1997 – Rip Williams
1998 – Rodney Argo
1999 – Rickie Gaunt
2000 – Tony Jones
2001 – Bud Kaeding
2002 – Bud Kaeding
2003 – Cory Kruseman
2004 – Cory Kruseman
2005 – Dave Darland
2006 – Dave Darland
2007 – Bud Kaeding
2008 – Jesse Hockett
2009 – Damion Gardner
2010 – Chris Windom
2011 Budweiser Oval Nationals Entries
007 – Wes Gutierrez – San Martin, CA – WG Motorsports
2 – Austin Williams – Yorba Linda, CA – Jack Jory
3 – Rip Williams – Yorba Linda, CA – Jack Jory
4 – Tracy Hines – Wilkinson, IN – Tracy Hines
5 – Chris Windom – Canton, IL – Baldwin Brothers Racing
7 – John Aden – Apple Valley, CA – John Aden
7X – Bryan Clauson – Noblesville, IN – CTR/BCI Curb Agajanian
10 – Richard Vander Weerd – Visalia, CA – Ron Vander Weerd
18 – Danny Sheridan – Santa Maria, CA – Kittle Motorsports
20 – Levi Jones – Brownsburg, IN – Tony Stewart Racing
21K – Cory Kruseman – Ventura, CA – Kruseman Motorsports
27 – Keith Bloom Jr. – Anderson, CA – Abreau Vineyards
30 – TBA – Ron Vander Weerd
35 – Hunter Schuerenberg – Sikeston, MO – Hank Byram
37 – Matt Mitchell – Yorba Linda, CA – JW Mitchell Motorsports
37M – JW Mitchell Motorsports
37 – David Bezio – El, Cajon – David Bezio
44 – Cody Williams – Yorba Linda, CA – Jack Jory
55 – Tony Everhard – El Cajon – Tony Everhart
69 – Brady Bacon – Broken Arrow, Oklahoma – Cam Dynamics
88 – Jace Vander Weerd – Visalia, CA – Ron Vander Weerd