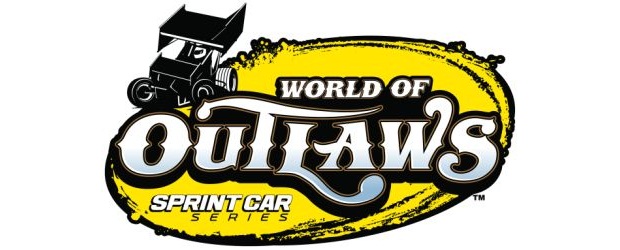 By Kyle Luetters
CONCORD, N.C. — Sept. 29, 2011 — Jason Meyers, Donny Schatz and Steve Kinser will take their exciting World of Outlaws Sprint Car Series three-way championship battle through Super DIRT Week when "The Greatest Show On Dirt" races in the STP Shootout on Saturday, Oct. 8, at Rolling Wheels Raceway Park in Elbridge, N.Y.
"We are excited STP will be the title sponsor for one of the marquee events during Super DIRT Week," said World Racing Group Chief Marketing Officer Ben Geisler. "STP is a tremendous partner and expanding their sponsorship to include the World of Outlaws Sprint Car Series event at Rolling Wheels Raceway is a great way to continue growing with the series. It's a very exciting time of the season with points races heating up, so it's the perfect time for STP to give the racers an edge."
Meyers, the defending series champion, is coming off his sixth win of the season at Williams Grove Speedway near Mechanicsburg, Pa. He has never won at Rolling Wheels, a 5/8th-mile dirt oval, but he has registered four Top-5 finishes in eight starts. Chasing Meyers is Donny Schatz and his #15 STP/Armor All/Chevrolet. A four-time champion from North Dakota, Schatz has two wins at Rolling Wheels, most recently in 2006. Schatz's Tony Stewart Racing teammate Steve Kinser owns 11 Rolling Wheels victories, including a thriller last season during Super DIRT Week.
The Outlaws roar into the Empire State for the STP Shootout on Saturday, Oct. 8. Opening ceremonies are slated for 7:30 p.m. with racing to follow. Tickets are available by clicking WorldofOutlaws.com/tickets or by calling the event hotline at 315-834-6606.
For more information, click WorldofOutlaws.com or RollingWheelsRaceway.com. To learn more about STP, click STP.com.
The World of Outlaws Sprint Car Series is brought to fans across the country by many important sponsors and partners, including: Armor All (Official Car Care Products), STP (Official Fuel Treatment), Chizmark Larson Insurance , Goodyear Tires (Official Tire), Factory Value Parts, VP Racing (Official Racing Fuel), Vicci (Official Apparel); in addition to contingency sponsors, Jake's Custom Golf Carts, RacingJunk.com KSE Race Products, Racing Electronics, S&S Volvo; Engine Builder's Challenge participants Don Ott Racing Engines, Kistler Engines, Shaver Specialties and Speedway Engines; and Chassis Builder's Challenge participants J&J Auto Racing, Maxim Racing and XXX Race Company.