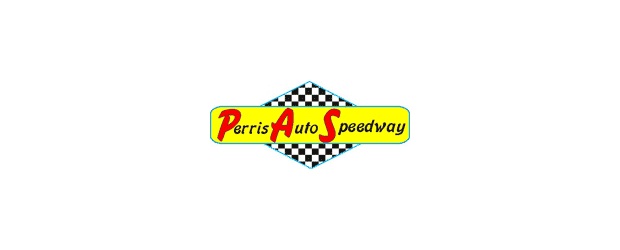 By Scott Daloisio
(Perris, CA, October 17, 2011) Teenage sensation Kyle Larson has accepted the offer for the "Wild Card" spot in 2nd Annual "Legends of Ascot Match Race" during the 16th Annual Budweiser Oval Nationals on Friday, November 4th, at Perris Auto Speedway. At the same time Larson joined the field, Malibu Towing jumped on board as a sponsor and vaulted the winner's share of the purse to $9,000.00.
In accepting the wild card position, Larson, a 19-year-old from Elk Grove, California, will take on Levi Jones of Olney, Illinois, Mike Spencer of Temecula, California, Canton, Illinois' Chris Windom and Nic Faas of Huntington Beach, California.
Jones, 29, who drives for NASCAR star Tony Stewart, is a four-time Amsoil USAC National Sprint Car champ and is the current point leader. Last weekend at Ohio's Toledo Speedway, he wrapped up his second straight USAC Traxxas Silver Crown title. Spencer, 30, is the three-time defending USAC/CRA champion and the current USAC/CRA point leader. Windom, 20, won the Oval Nationals last year and won this year's Indiana Sprint Week championship. Faas, a 22-year-old Cal State Fullerton student, was the 2007 USAC California Ford Focus Midget champion and the 2008 USAC Western Midget champ. Recently he has dominated the competition and won the last two main USAC/CRA main events at The PAS.
Jones and Windom earned their spots by virtue of their first and second place rankings in the USAC National Sprint Car Series. Spencer and Faas did likewise due to being ranked in the top two positions in the USAC/CRA Series. Larson got in due to the phenomenal season he has had thus far in 2011. He has 22 main event wins across the country in a variety of different racecars in several different racing organizations.
The Legends of Ascot Match Race will consist of four, four lap races. The drivers will score points for each race and rotate starting positions every race as well. At the conclusion of the fourth race, the driver with the highest point total will take home a minimum of $9,000.00.
"Wow, what a field and what a purse for the Legend's of Ascot Match Race," Perris promoter Don Kazarian said last Friday. "The quality of the drivers and the size of the purse is going to make this an epic race. With the addition of this event, I think this will be the best Budweiser Oval Nationals of all-time."
Malibu Towing (http://www.malibu-towing.info/) is a big racing supporter and they join a large list of sponsors in making this event possible.
In addition to Malibu Towing, the following companies and individuals have also pledged their support to the Legends of Ascot Match Race. The Estrella WarBird Museum and Woodland Automobile Display, T-Shirts by Timeless, The Allsprint Ranch (Carl Alleman), Anonymous Racing Fan, The Agajanian Family, Decore Plating (Don Argo), La Villa Catering (John Gardner), Total Seal, TR Designs (Tom Roberts), Donovan Engineering, Foremost Coating (Don Claypool), Doug's Auto Body, Bondio Fabrication, Sander Engineering, Ed Iskenderian, Buzz Rose Publications, Danny Sheridan, Thunderhead and Doug Allen Photography. If you would like to donate to the purse, please give Bobby Michnowicz a call at: (310) 347-6661. All of the money donated goes to the drivers.
The official entry blank for the Oval Nationals is available by clicking the following link: http://www.perrisautospeedway.com/forms/oval11form.html
Advance tickets for the 16th Annual Budweiser Oval Nationals are available now by calling: 1 800 595-4849 or (951) 940-0134. You can also order tickets online at: http://pas.tix.com/Schedule.asp?OrganizationNumber=7
Tickets will also be available at The PAS souvenir stand at all races.
A complete list of past Budweiser Oval Nationals champions appears below.
To keep up with all of the latest Perris Auto Speedway news, photos, gossip and receive special offers, sign up at The PAS Facebook site at: http://www.facebook.com/pages/Perris-Auto-Speedway/113876798686480
You can also keep up with the latest news and receive special offers from The PAS Twitter site: http://twitter.com/perrisautospdwy.
Perris Auto Speedway wants to thank its corporate sponsors for the 2011 season. Aaron's, Ahern Rentals, All Coast Construction, Amsoil, Ayers Hotel and Spa, Budweiser, Champion Towing, City of Perris, Comfort Inn, Comunidad Latina, Daytona Boat & RV Storage, Frazee Paint, Hoosier Tires, JD Fields Lumber, K&N Engineering, P.I.P.E., Pepsi-Cola, Pick-A-Part Auto Salvage, Prolong Super Lubricants, Soboba Casino, Square H, Temecula Valley Pipe & Supply, Trench Shoring, US Foods, Valley Auto Salvage and Zanzabuku Sports Lounge.
For more information call The PAS at: (951) 940-0134.
Perris Auto Speedway is located on the Lake Perris Fairgrounds (home of October's Southern California Fair), approximately one hour east of Los Angeles and one hour North of San Diego. To get to the track, take the 215 freeway, exit on the Ramona Expressway and go three miles east to the fairgrounds.
Video and DVD productions of all racing events at Perris Auto Speedway are available from Jeff Kristensen's Raceway Video. For more information on these productions you can call: (818) 618-9764 or visit the web site at: http://racewayvideo.com/
mailto:racesatthepas@aol.com is the only authorized Internet address to issue official media news released from The Perris Auto Speedway or Oval Entertainment
OVAL NATIONALS CHAMPIONS
1996 – Jimmy Sills
1997 – Rip Williams
1998 – Rodney Argo
1999 – Rickie Gaunt
2000 – Tony Jones
2001 – Bud Kaeding
2002 – Bud Kaeding
2003 – Cory Kruseman
2004 – Cory Kruseman
2005 – Dave Darland
2006 – Dave Darland
2007 – Bud Kaeding
2008 – Jesse Hockett
2009 – Damion Gardner
2010 – Chris Windom
The 2011 Perris Auto Speedway schedule is listed below.
October 22nd: Off Weekend
October 29th: PASSCAR "CHAMPIONS NIGHT" Super Stocks, Street Stocks, Modifieds, Factory Stocks, CDCRA Dwarf Cars and 2nd Annual Oil Twins Challenge
November 3rd: Budweiser "Oval Nationals"
November 4th: Budweiser "Oval Nationals" & California Lightning Sprints
November 5th: Budweiser "Oval Nationals" & California Lightning Sprints