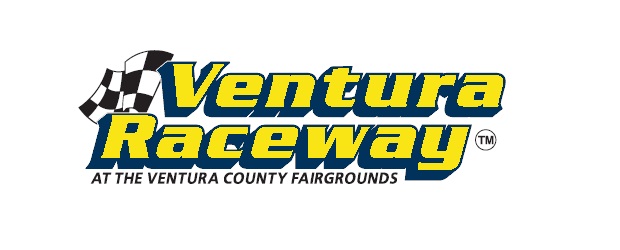 by Cliff Morgan
Saturday night October 15, belonged to the "Flyin Finn" Markus Niemela who took his first ever VRA Sprint Car victory in the 30 lap VRA Sprint Car feature event. Niemela who has raced all over the world in karts, formula cars and came to Ventura to race sprints a couple of years ago has been close to this important breakthrough on several occasions. Finally his determination and hard work paid off with an impressive win. Starting third in the 17 car field, he took the lead on lap on lap three from Tom Hendricks and then led to lap 22 when Brent Camarillo led for one lap. He passed Camarillo on lap 23 and went on to take the popular win. The battle for second through fourth continued between Brent Camarillo and point leader Greg Taylor until lap 28 when Taylor and Camarillo got together in turn four on lap 28. This incident allowed hard charging, Austin Deblauw, who drove a great race, to move into the second finishing position with Johnathon Henry taking third, Tom Hendricks Fourth and Guy Woodward in fifth. Taylor finished eighth, but scored enough points to clinch the 2011 VRA Sprint Car Title as he leads Brian Camarillo by 635 points with only 520 points available in the final two sprint car races to be held this season. Two heat races were run Saturday night with wins going to Brian Camarillo in the Extreme Muffler heat one and Brent Camarillo in the Joie of seating heat two.
Thirteen Senior Sprints were on hand Saturday night with two heat races held. Wins went to Bruce Douglass in the Spin Tech Muffler heat one and Gary Howard in the Maxwell Industries heat two. Their 20 lap main event Russell DeBlauw started on the pole and went on to lead all 20 laps of the main event. Following him across the line were Clif Warren, point leader Rob Kershaw, Bruce Douglass and Richard McCormick. Rob Kershaw now holds a 130 point lead over Cliff Warren after 11 races.
VRA Dwarf Cars races in two classes on Saturday. In Pros, the feature win went to point leader Ray Estrada over Mike Lewis, Curt Cook, Eric Moore and David Taylor Jr. They ran one heat with the win going to Ray Estrada. Ray Estrada continues to lead in Pro points by 140 points over Mike Lewis after 13 events. In Senior Dwarf competition, George Calvo took the win over Mike Neal, Bill VanPraag, Mitch Hedricks and Dave Dotson. They ran one heat race with the win going to Mike Neal. After 11 races held so far in the 2011 season, George Calvo leads Mike Neal by 100 points.
California Lightning Sprints were on hand Saturday night with 13 cars signed in. Two heat races were run with wins going to Tim Brown and Bobby Michnowicz. Michnowicz then went on to take the 20 lap feature over Alexander Bissett, Stephen Limon, Jarrett Kramer and Paul Krueger.
There were 9 VRA Mod Lites in attendance thanks to six visiting cars from Arizona. They ran two heat races with wins going to Bryan Miller and Nick Parker. The Arizona drivers dominated the 20 lap main event with the win going to Andy Eatwell with Bryan Miller, Kevin Alverson, Nick Parker, and Chris Olson.
The final groups racing on Saturday were our kids classes. In Mini Dwarf Pistons it was Zach Chavez scoring the heat race win and then J D Brown tok his sixth win in a row in the feature. In Mini Dwarf Superchargers the heat race and main event win went to Nick Velasquez.. In Junior Midget action, the heat race win went to Brennan Rogers who then went on to take the 15 lap main event over Devin McCree, Miles Hedrick, Oliver Blades and Chase Lippert. Point leader Brennan Rogers continues to lead the points by 15 over Devin McCree after 10 events.
After a week off on October 22, Ventura Raceway resumes racing Saturday October 29, when we will hold the third and final All Coast Challenge race for 2011. That night we will crown the 2011 All Coast Challenge Champion. That night will also include VRA Midgets, Focus Midgets, Junior Focus Midgets, and a non point Go Kart race.