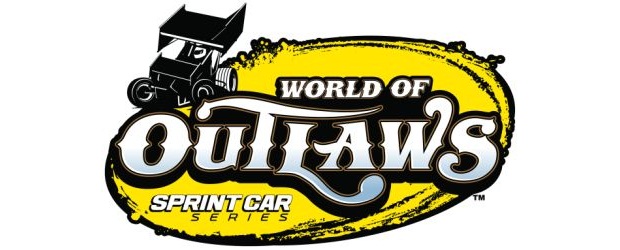 By Kyle Luetters
CONCORD, N.C. — October 24, 2011 — This is it. In one final weekend, the World of Outlaws Sprint Car Series will conclude its 2011 season. As the series returns to the Dirt Track at Charlotte for the second time this season, many drivers and crews will look for this race to close out the year on a strong note and spring board into the 2012 DIRTcar Nationals at Volusia Speedway Park.
Clovis, Calif. native Jason Meyers carries a huge points lead into the Lowes Foods World Finals presented by Tom's Snacks, Coca-Cola and Natures Own. Meyers will be looking to lock up his second consecutive series title with a strong time trial effort on Kelloggs Qualifying Night. From there, he'll have to race his way through the final two races of the season against the likes of Steve Kinser, Donny Schatz and more. The season ending race will be televised live on SPEED starting at 8 P.M. eastern and will feature the finales of the World of Outlaws Late Models and Super DIRTcar Big Block Modifieds.
WHEN
Thursday, November 3rd is Kelloggs Qualifying Night and hot laps begin at 5:00 p.m. On Friday, November 4 and Saturday, November 5 at the Dirt Track at Charlotte, the pit gates open at 12:00 p.m., grandstand gates at 3:00 p.m. and racing kicks off at 5:00 p.m.
WHERE
The Dirt Track at Charlotte is located at 5555 Concord Parkway South. Click here for directions
TICKETS
Tickets for the racing action at the Dirt Track at Charlotte are available at www.CharlotteMotorSpeedway.com or by calling 1-800-455-FANS(3267)
ON THE INTERNET
World of Outlaws — http://www.WorldofOutlaws.com
The Dirt Track at Charlotte – http://www.CharlotteMotorSpeedway.com
Dirt Radio Network — http://www.DIRTVision.com
ABOUT THE TRACKS
The Dirt Track at Charlotte is a progressively banked four-tenths-mile oval. The track record of 11.880 seconds was established by Jeff Shepard on October 6, 2001.
PREVIOUS WINNERS
World of Outlaws A-Feature winners at the Dirt Track at Charlotte
2011- Paul McMahan on May 28
2010-Donny Schatz on May 29, Jason Meyers on September 6 (2)
2009- Joey Saldana on May 22, Jason Meyers on November 6, Joey Saldana on November 7
2008- Lance Dewease on May 23, Donny Schatz on November 1
2007- Donny Schatz on May 25, Steve Kinser on November 3
2006- Kevin Swindell on May 24
2003 – Blake Feese on May 24
2002 – Greg Hodnett on May 24 and 25, Tyler Walker on October 11, Daryn Pittman on October 12
2001 – Danny Lasoski and Mark Kinser on May 26, Tim Shaffer on October 5, Steve Kinser on October 6
2000 – Sammy Swindell on May 25, Mark Kinser on May 26, Donny Schatz on October 5, Mark Kinser on October 6
FOUR-TENTHS MILE WINNERS:
The Dirt Track at Charlotte is a semi banked, four tenths mile oval. This will mark the fifth time in 2011 that the Outlaws have raced on a track that size. The winners include: Jason Meyers – 2 (Autodrome Drummond on July 30, Lernerville Speedway on September 24); Dale Blaney – 1 (Lernerville Speedway on July 19); Paul McMahan – 1 (the Dirt Track at Charlotte on May 28); Tim Shaffer – 1 (Lernerville Speedway on July 19.)