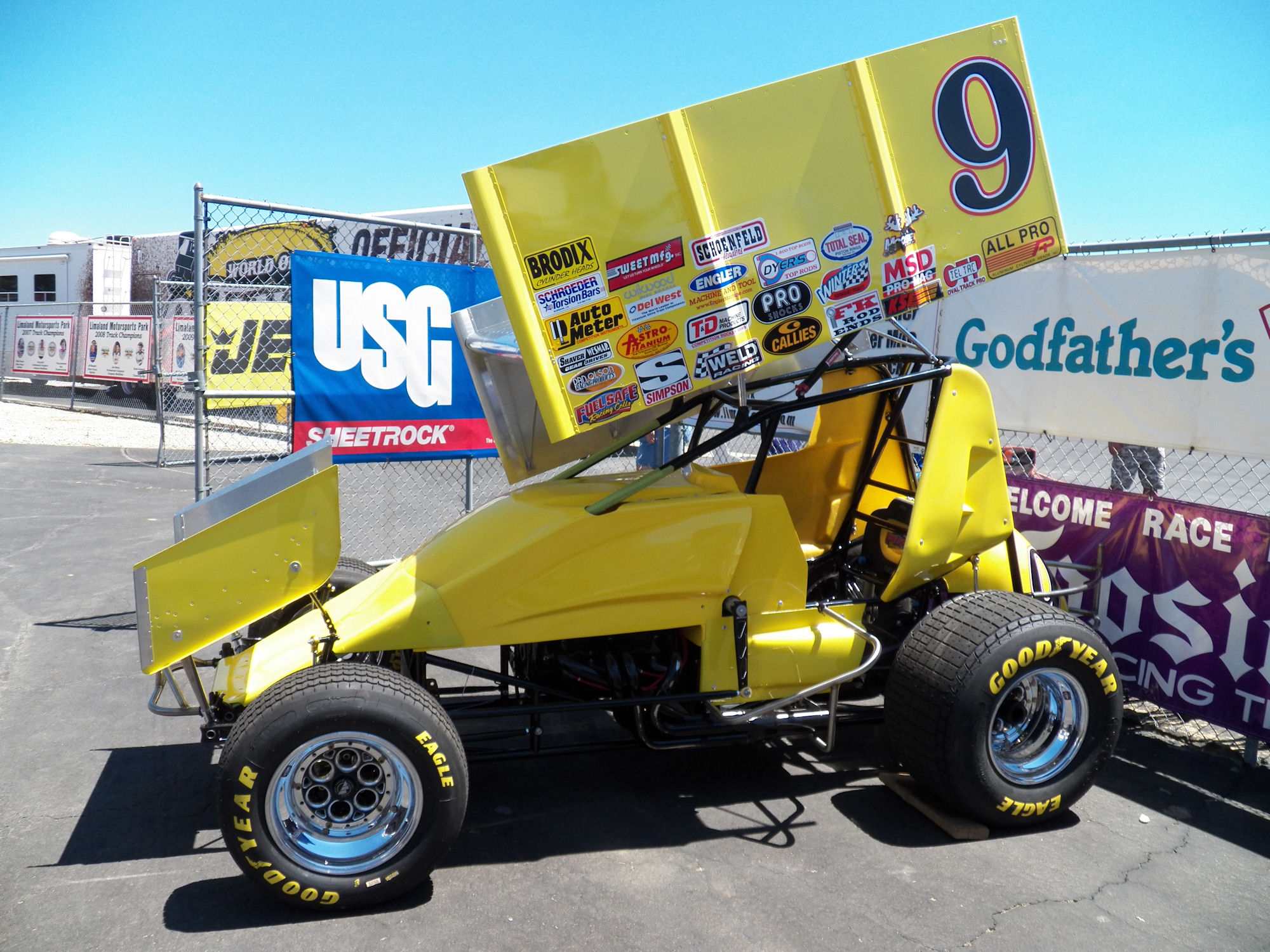 From NSCHoF
KNOXVILLE, IOWA (November 2, 2011) – One of the ways that the non-profit National Sprint Car Hall of Fame & Museum Foundation keeps in touch with sprint car fans world-wide is through its annual holiday mass mailing, which was dropped in the mail on October 31. However, those fans that can't wait for their local mail delivery to see the new museum store brochure, or aren't on the museum's mailing list, can now access it on-line at http://www.sprintcarhof.com/Pages/SpecialEvents.
Museum executive director Bob Baker said today, "I am very proud of the efforts of our museum staff, Pella Printing and Mail Services in Des Moines for getting our holiday mass mailing out on time. I think those looking to buy sprint car racing-related items as Christmas gifts will be surprised at the quality and quantity of our offerings, including books, DVD's, apparel, and much more. And, it's not just sprint car racing items, but we also have great souvenirs relating to midget car racing, dirt championship car racing, Indy Car racing and even stock car racing. We have been told repeatedly by fans that our www.sprintcarstuff.com web site is their one-stop shop for sprint car racing-related items all year long and we are very proud of those comments, too."
In addition to the brand-new museum store brochure, the holiday mass mailer also includes a cover letter from Bob Baker, an Eagle/Ott raffle car flyer, V.I.P. suite and clubhouse seat ticketing information, and a new museum & membership brochure featuring a panel on the foundation's new "Expand the Dream" campaign. Museum store items can be purchased on-line, through the mail, or by calling the museum store, seven days a week, at 1-800-874-4488. For more information on the museum, fans are encouraged to visit www.sprintcarhof.com.