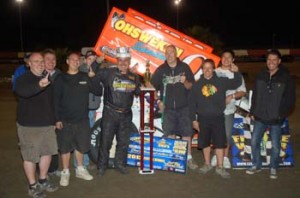 This week's on the poll question asks our readers if they are more or less likely to travel to Florida Speedweeks next year based on what transpired this year?
What is the likelyhood of attending or competing in one of more events during Florida Speedweeks in 2012?
No, I don't want to go now... (63%, 5 Votes)
Yes, I will be going to Speedweeks... (38%, 3 Votes)
Undecided... (0%, 0 Votes)
Total Voters: 8

Loading ...