caption id="attachment_15883″ align="alignright" width="300″ caption="Blane Heimbach at Port Royal Speedway. – Rick Rarer/Sprintcarnews.com Photo"]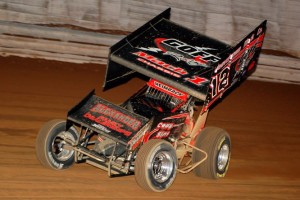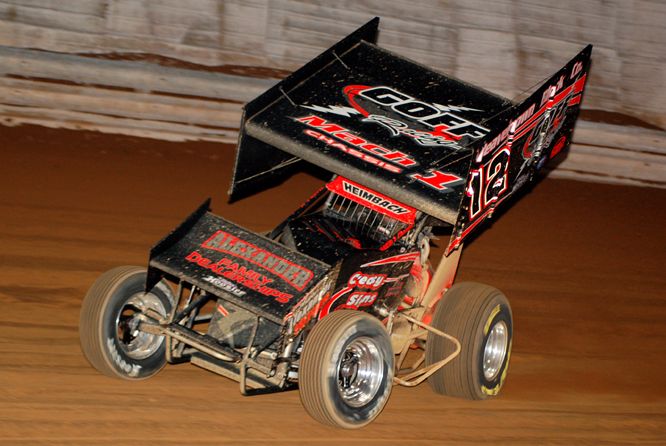 [/caption]From Port Royal Speedway
Port Royal, PA — (March 5, 2012) — The first action of the season at the Port Royal Fairgrounds Speedway is set for this Saturday, March 10 at 1 PM when the cars will be rolling onto the track for a Bug Day Test and Tune that runs through 4 PM.
The General Admission gates will be open free to the public for the racecar exhibitions. Any racing division slated to appear at the track during 2012 is welcome to attend the practice period.
One week later, the 2012 Season Opener for the Aumiller's Insurance 410 sprint cars will kickoff the year at 6 PM along with the only bonafide show of the season for the 358 sprint cars although the class will be invited back to compete along with URC sprints in August.
The 2011 opening day champion, Blane Heimbach of Selinsgrove has committed to defend his laurels at the first show of the season. Likewise, the 2011 358 sprint opener winner, Pat Cannon will be returning to defend his crown.
Courtesy of Juniata Beverage, free 2012 schedule magnets will be given to the first 250 fans coming into the stands for the season opener.
Coming up March 24 at the oval will be the season opener for the AB Auto Glass late models along with the 410 sprints, again at 6 PM.
And then the first three-division show of the year is slated for 6 PM on March 31 with the 410 sprints, late models and Miller's Auto Parts pro stocks.
Season pit and general admission passes for 2012 are on sale at the speedway office along with season seat tickets.
Season general admission passes, priced at just $300 and good for all 2012 racing events at the track; and season pit passes, priced at just $400 and good for all 2012 racing events at the track; can be purchased by sending a check or money order made payable to Port Royal Speedway, to: Port Royal Speedway, Box 295, Port Royal, PA, 17082.
Orders may also be placed by phone between the hours of 8 a.m. and 3 p.m. on Tuesdays, Thursdays and Fridays by contacting the speedway office at 717.527.2303.