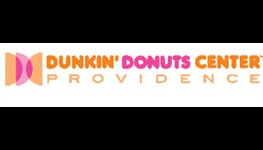 From Ernie Saxton
PROVIDENCE, RI – (March 6, 2012) – A late driver change in the entry roster for the 2012 "Coffee Cup Classic" Indoor Race Weekend in Providence, R.I.'s Dunkin Donuts Center has the potential to affect the outcome of the races in a big way.
Tim Jedrzejek, an outstanding ISMA Supermodified driver riding out of Independence, Oh., has never raced indoors before. But the 42 year old competitor has impressive credentials.
The racing takes place on Saturday & Sunday, March 10 & 11.
'Timmy J' is replacing owner-driver Mike Dicely, Lewisberry, Pa., who last year had Ryan Smith, Kunkletown, Pa., steer his car to a close second place feature finish. Dicely had intended to drive himself this year.
The race meet format calls for two days of qualifying races and feature events for the powerful TQ (Three Quarter) Midgets and the bullet-like Champ Karts, culminating on Saturday with the running of "The Coffee Cup Classic", a 40-lap TQ Midget feature, paying $2,000 to its winner.
Jedrzejek was ranked eighth in 2011 ISMA?Supermodified season standings, driving the Dan Soule owned car. He is a tested-tough veteran with great car control skills, qualities that should serve him well on the tight confines of the flat Providence arena concrete track measuring approximately a tenth of a mile in length.
On Saturday, March 10, racing begins at 7:00 p.m., one hour after the arena gates swing open.
One of Jedrzejek's main competitors will be Canadian Mike Lichty, a past winner indoors at Providence and a fellow ISMA Supermodified campaigner.
New England favorite Ted Christopher, Plainville, Ct., is the race's defending champion.
On Sunday, the feature for TQ Midgets is a first time event, to be run over a 100 lap distance with a planned mid-race break to allow teams to make adjustments and, if possible, to re-enter the race.
This all-new race format will place a premium on endurance and could tend to favor ISMA?Supermodifed drivers Jedrzejek and Lichty and Modified favorite Christopher, who are used to driing in longer distance races in open wheeled cars.
Racing begins at 2:00 p.m. preceded by 'Fan Fest', an interactive 'meet & greet' autograph signing session and photo opportunity for ticket holders. Qualifying races precede the features this day as well.
Though the TQ Midget drivers and cars will be running for the bulk of the prize moneyand attract the lion's share of attention, the drivers of the lightning fast Champ Karts are exciting in their own right.
Bryan Shields, Bethlehem, Pa., is the defending champion of the Champ Kart Providence race but Chris Daley, Pleasant Valley, N.Y., was a winner month indoors in Atlantic City and has two "Dunk" indoor wins to his credit.
Tickets to see these stars, who are among nearly 100 cars and drivers in the Champ Karts and the headlining TQ Midgets in the Len Sammons Productions of Indoor Racing in Providence, are sale now by contacting the Dunkin' Donuts Center Box Office at 404.331.6700 or Ticketmaster 800.745.3000.
For a complete race schedule, log on to aarn.com.