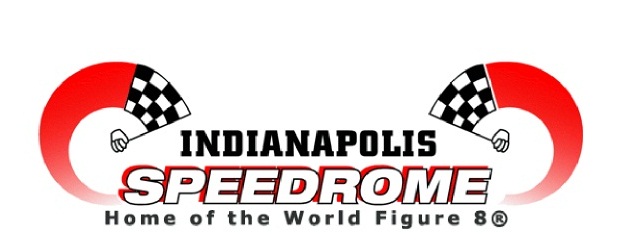 From Indianapolis Speedrome
The Bryant Heating and Cooling Indianapolis Speedrome® is excited to announce a new racing combination for 2012. Last season's April/May Hornet champion Dameron Taylor will be behind the wheel of a Don and Mel Kenyon "house car" in the USSA Mel Kenyon Midget Series at the Speedrome. The 8-event championship racing campaign launches with Saturday races on April 21st and May 12th on the famed fifth-mile. The point battle moves to Friday night for competition on May 25th, June 15th, June 29th, July 13th, July 27th, and August 3rd. For more information on being a part of the 2012 USSA Mel Kenyon Midget Series, contact Don Kenyon at (765) 482-4273.
"I am so thrilled about this opportunity to drive for these legends in racing", expressed Taylor. "There is so much that I can learn from Mel and Don. And to have my family right there with me will be very special." Dameron tested in a Mel Kenyon Midget during Sunday's Spring Fling. The teenager's 2011 Hornet title triumph was the family's first-ever driving championship at the Speedrome. That championship run saw him score a pair of feature victories in the 12 Hornet oval main events contested with a very stout finishing average of 4.25. The hard-charging young driver only had 3 non-top five results during the April/May points push. And just to add to those impressive months, Dameron was 2nd in Hornet Figure 8 chase with 2 feature wins.
This home track has been a very special place for this three generation team. Grandparents Rhetta and Sonny Taylor began at the eastside paved bullring in the early 1980's with a three-car Late Model team of "Dangerous" Danny Turner, "Ironman" Dean Griffin, and Sonny himself. Taylor had a 1986 Speedrome feature win to his credit before trying his hand at some traveling series. Sonny stepped away from the driver's seat to help his son Tim while still sponsoring of the Turner family. Tim won a Modified national championship and spent time the original American Speed Association. Tim had signature Speedrome Late Model point wins in the Triple 8 and the first-ever division visit to the famed Putnam Park road course. He now has turned to building race cars and turning wrenches for the team.
Besides this open wheel opportunity, 2012 will see Taylor Motorsports again pursuing the Late Model Cup and its $10,000 top prize. Leading the attack will be the full-time return of the fan favorite Danny Turner. The 2001 World Figure 8® Championship Three Hour Endurance Race® runner-up has signature career wins include the North/South 100 and Snowball 100. He was a two-time point's bridesmaid in the National Figure 8 traveling series and third in the Late Model crown quest in 1995. Dameron aims at making his Late Model debut this year while spending time again in the Hornets.
Next on the Speedrome calendar
Sunday March 25, 2012
2012 Carmel Sod Spring Fling Series
Roadrunners, Hornets, Hornet Figure 8, Legends, Bandoleros
Open practice for all divisions, Mel Kenyon Midgets
The first green flag waves at 2pm
The Bryant Heating and Cooling Indianapolis Speedrome® is located at 802 South Kitley Avenue in Indianapolis, Indiana 46219 and proudly in the community and the historical district of Irvington. To view more, log on to our web site www.speedrome.com or follow us on Facebook, Twitter, and LinkedIn®. The track hotline is (317) 353-8206 or you can e-mail us at info@speedrome.com.