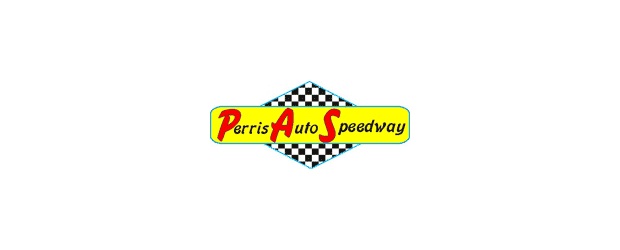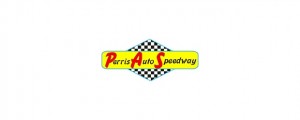 From Scott Daloisio

(Perris, CA, March 29, 2012)  This Saturday night's Amsoil USAC/CRA Sprint Car race from Perris Auto Speedway will be streamed live online around the world on the Three Wide Network.  The show, which will also feature The PAS Senior Sprints and the California Lightning Sprint Cars, will commence with hot laps and will cover every lap of  qualifying, heats and the main events.  Cost of the online show will be $9.95.
The West Coast's top traditional Sprint Car drivers will be displaying their talents on the show including Nick Faas, who swept the season opener on February 25th, four-time defending USAC/CRA champion Mike Spencer, teenage sensation Ryan Bernal, Matt Mitchell, 2006 USAC/CRA champ Cory Kruseman, 2004 USAC/CRA champ and National Sprint Car Hall of Famer Rip Williams & his sons Austin & Cody and many others.
Veteran Henry Clarke will be producing Saturday's show with talented Tim Mike Truex shooting the action.  Longtime Perris Auto Speedway announcer Scott Daloisio will call all of the racing action with the popular duo of Chris Holt and Ronnie Everhart doing the trackside interviews.  Coverage will begin around 5:30 PM Pacific Time.
Online tickets to watch the webcast will go on sale Thursday afternoon at: http://3widenetworks.com/ 
In addition to promoting and showing the track and its fabulous racing, the show will be an excellent tool for teams and drivers to expose their sponsors to racing fans around the globe.
The live webcast will have a 100-mile blackout radius around the track.  However, it will be available to all viewers "On Demand" approximately 24 hours after the live show.
The entire 2012 PAS schedule is listed at the end of this release.
To keep up with all of the latest Perris Auto Speedway news, photos, gossip and receive special offers, sign up at The PAS Facebook site at:  http://www.facebook.com/home.php – !/pages/Perris-Auto-Speedway/11387679868
You can also keep up with the latest news and receive special offers from The PAS Twitter site:  http://twitter.com/perrisautospdwy.
Perris Auto Speedway wants to thank its corporate sponsors for the 2012 season. 1-800LoanMart, 777 Racecars, Aaron's, Ahern Rentals, All Coast Construction, Amsoil, Ayers Hotel and Spa, Budweiser, Champion Towing, City of Perris, Comfort Inn, Day Construction, Daytona Boat & RV Storage, Frazee Paint, Hoosier Tires, K&N Engineering, P.I.P.E., Pepsi-Cola, Pick-A-Part Auto Salvage, Prolong Super Lubricants, Snap-on, Soboba Casino, Square H, Swedish Speed, Temecula Valley Pipe & Supply, Trench Shoring, US Foods, Valley Auto Salvage and Zanzabuku Sports Lounge.
Video and DVD productions of all racing events at Perris Auto Speedway are available from Loudpedal Productions. For more information on these productions you can contact them by calling (805) 844-3854, E-mailing mailto:trtruex@gmail.com or you can visit the web site http://www.loudpedalvideo.com/
For more information call The PAS at: (951) 940-0134.