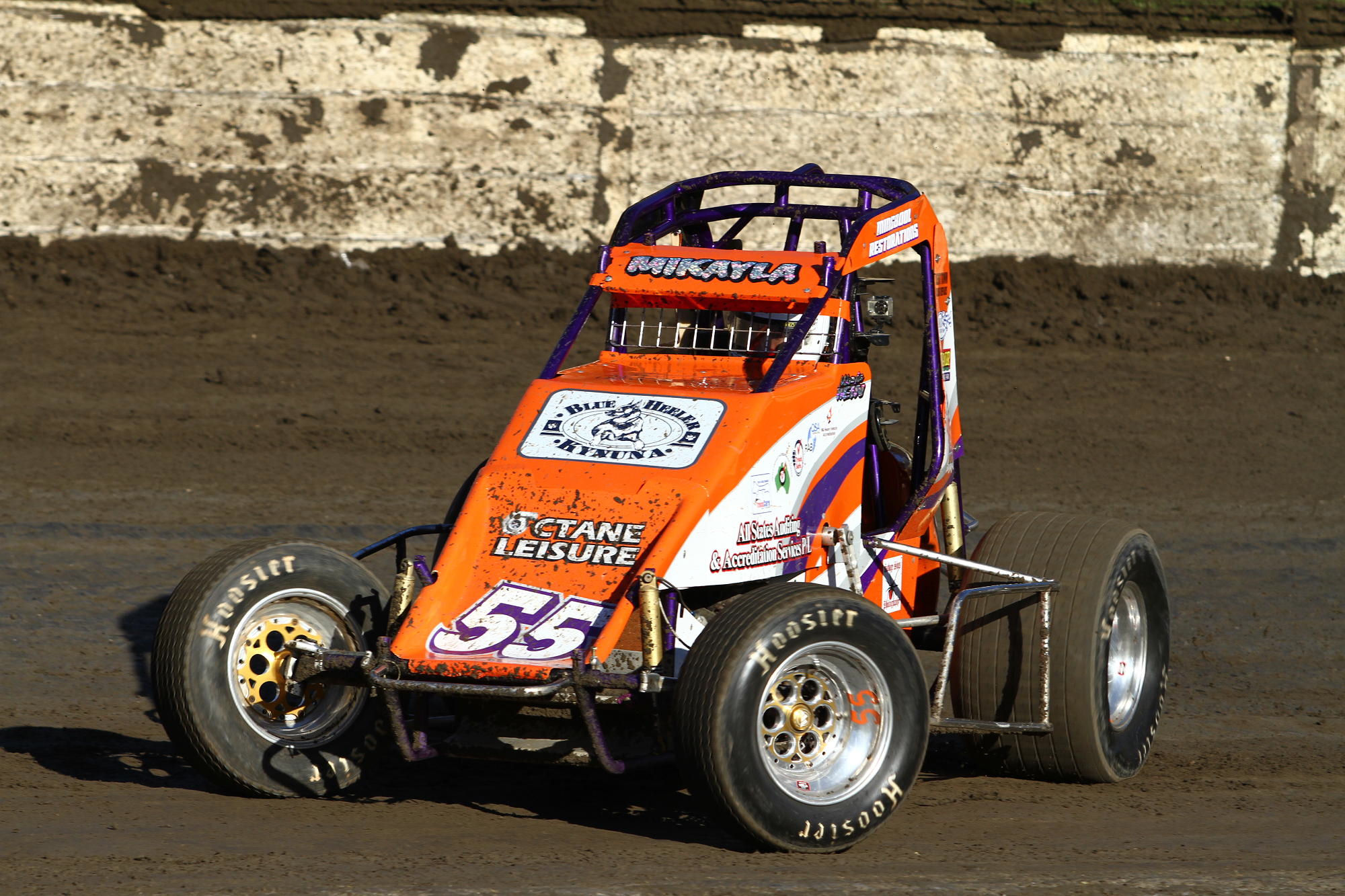 By Daniel Powell, Stephen Pickering photo
This Easter long weekend will see Mikayla Hein compete in the South Australian Wingless Sprint Easter Trail, where she will compete at three different tracks across the state over three consecutive nights.
The current Australia # 4 will this Friday night (April 6) contest the opening round at Waikerie's Sunline Speedway, followed by the second round this Saturday night (April 7) at Renmark's Riverland Speedway, and the third and final round this Sunday night (April 8) at Adelaide's Speedway City. All three nights will incorporate the Oval Track Imports Series, and the last round will also be the final round of the Speedway City Track Championship.
Hein, who sits third in the Oval Track Imports Series point standings, is looking forward to racing over three consecutive nights, and her aims are to have fun and run consistently.
"I'm looking forward to the Easter break and racing over three consecutive nights," commented Hein, who last season took out the junior sedan version of the South Australian Easter Trail Series. "Racing over three consecutive nights is going to be tough, so the key is going to be consistency."
Last weekend Hein recorded a 10th place finish, after starting from position 12, in the South Australian Title at Speedway City.
Special thanks must go to Robin and Cody Atkins from Atkins Motorsport, along with her Mum and Dad, Pop, Michael and David for all of their ongoing support of Hein.
Mikayla Hein is proudly supported in the 2011/12 season by – All States Auditing & Accreditation Services, Smithfield Mechanical Repairs, Heatleys Industrial & Safety, Old No 7 Transport, Active Motor Wreckers, CMV Truck Dismantlers, Blue Heeler Hotel – Kynuna, Octane Leisure, Oval Track Imports, Pickos Photos, Savage Shots Photography, Bridge Bearings and Bolts, Mingbool Restorations, ASCO Fabrications, JRM Group, Kent Town Crash Repairs, Port Gawler Off Road Hire Park, Race Craft Designs, Transport and Warehousing Solutions, M McNamara, M & J Gray, and Steve and Linda.