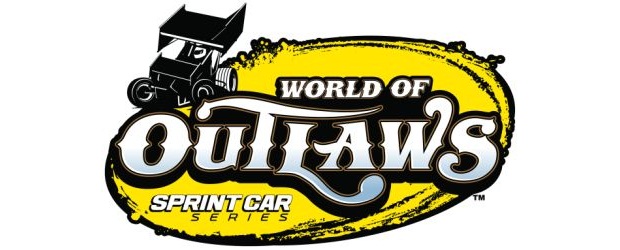 By Katie Boyer
CONCORD, N.C. – April 4, 2012 – This week's episode of 4Wide.TV recaps Sammy Swindell's exciting World of Outlaws Sprint Car victory at Merced (Calif.) Speedway, Jimmy Mars' win in the Illini 100 at Farmer City (Ill.) Raceway, and looks ahead to Saturday night's Super DIRTcar Series event at Canandaigua (N.Y.) Motorsports Park.
Fans will also hear from several World of Outlaws Sprint Car drivers — including Donny Schatz, Joey Saldana, Steve Kinser and Kraig Kinser — as they begin to look ahead to their next event on April 13 at Paducah (Ky.) International Raceway.
Mars rolled to a $20,000 victory in the World of Outlaws Late Model Series Illini 100 on Saturday night at Farmer City Raceway and 4Wide.TV delivers all of the highlights, including a post-race interview with the winner.
4Wide.TV also takes a look at the World of Outlaws Sprint Car and World of Outlaws Late Model championship standings so far this season.
We wrap up our race coverage with a preview of this weekend's Super DIRTcar Series Big-Block Modified season opener at Canandaigua Motorsports Park. Hear what series' stars Tim Fuller, Brett Hearn and Matt Sheppard have to say about Saturday's Jan Corcoran Memorial at the half-mile.
In addition to the highlights from the past weekend, check out the Hot Thread of the Week from DirtTrackDigest.com, where fans discuss the kick-off to local dirt tracks around the country, plus the Video of the Week comes from CMT.com where country music singer Jason Sturgeon has released his new video "Time Bomb," featuring King of the Outlaws Steve Kinser. In the Shot of the Week, we captured late models going three-wide through the corner at Farmer City's Illini 100. Plus, we've got the dirt track racing Twitter feed that brings you non-stop news and notes from around the racing world.
All that and more in less than 15 minutes – check it out at 4Wide.TV, which now includes a new home page module to help share the video with your friends on Facebook and followers on Twitter.
If you are looking to follow the Super DIRTcar Series Big-Block Modified season opener this weekend, DIRTVision.com will have free live audio from Canandaigua Motorsports Park. Racing is scheduled to begin at 5:00 p.m. EST. Be sure to check it out at DIRTVision.com.