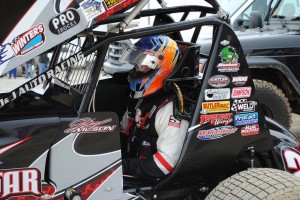 From Hercules Tire
Findlay, OH — (March 30, 2012) — Hercules Tire is pleased to announce the company's sponsorship of Benton Ridge, Ohio-based sprint car driver Greg Wilson, winner of over 100 sprint car features and two-time All-Star Circuit of Champions champion. With a schedule stretching from April to November, Wilson is slated to run in over 70 races throughout the US and Canada during the 2012 season.
"Our affiliation with Greg and sprint car racing is a perfect partnership for Hercules," said Joshua Simpson, vice president of marketing for Hercules Tire. "The grass roots nature of the sport is a good fit for Hercules – not a lot of hype, straightforward and very accessible. And, of course, we want to support a hometown guy."
The Hercules Tires Strongman logo will be prominently featured on the w20 Warnimont Motorsports car– equipped with a 410 ci engine that delivers 890 Hp at speeds up to 180 mph – as well as his trailer, racing suits, crew uniforms and driver's merchandise.
Wilson is scheduled to appear at upcoming Hercules events, including the company's 60th anniversary celebration and the 25th anniversary celebration of TDW, Hercules Tire's wholesale distribution business.
"Sprint car racing has such a huge and loyal following," added Simpson. "Our hope is that those fans remember Hercules and go straight to one of our dealers the next time they need tires."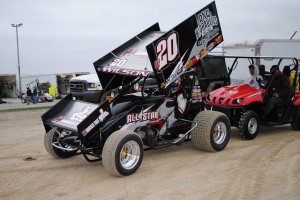 "We're really excited to have Hercules on board this year. It's a great global brand that many of the race fans will recognize. Plus, their people are great and have played a big part in taking the team's image to the next level this season," said Wilson.
Wilson's 2012 race schedule will include stops with the All-Star Circuit of Champions, the American Sprint Car Series and the World of Outlaws, which some consider the world's premier winged sprint series. The team will also participate in specific marquee events such as the Kings Royal at Eldora Speedway, owned by Tony Stewart, and the prestigious Knoxville Nationals. Sprint car racing is considered by many to be an intermediate step for many drivers – such as Dave
Blaney, Kasey Kahne, Tony Stewart and Jeff Gordon – on their way to high profile divisions such as the IndyCar Series and NASCAR.