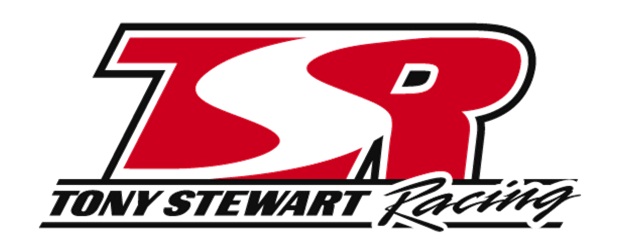 By Bill Klingbeil
INDIANAPOLIS (April 24, 2012) – If repetition does in fact lead to perfection, this should be a good week for Tony Stewart Racing. Three World of Outlaws (WoO) Sprint Series events being contested over four nights, and two of those races are being held at tracks where TSR's Steve Kinser and Donny Schatz have spent many nights perfecting their craft.
The week of action begins with the Outlaws' first mid-week race of the year Wednesday at Farmer City (Ill.) Raceway and will be followed Friday at Eagle (Neb.) Raceway. Saturday the Outlaws make their first of three 2012 visits to the famed Knoxville (Iowa) Raceway.
Kinser returns to Farmer City in the TSR No. 11 Bass Pro Shops/J.D. Byrider/Chevrolet Maxim as one of four different drivers to win at the track. The 20-time WoO champion dominated the June 2003 event, the last time the Outlaws squared off at the quarter-mile dirt oval located in central Illinois. "The King of the Outlaws" won his heat, the dash and led all 35 laps en route to his 483rd career WoO A-Feature triumph.
The 2003 event was only the fourth time the WoO competed at the track. Kinser finished inside the top-eight in all four. Schatz has top-10 finishes in all four, as well. The Fargo, N.D., native will be looking to make Farmer City the 52nd different facility where he's claimed a WoO A-Feature win. The driver of the TSR No. 15 STP/Armor All/Chevrolet J&J finished a career-best second at the track in June 2002.
With the number of laps it has taken to accumulate 24 WoO championships and 685 career WoO A-Feature triumphs between them, it shouldn't be a surprise that certain tracks stand out in terms of results for Kinser and Schatz. Friday, the series returns to Eagle Raceway, a high-banked 3/8-mile dirt oval in eastern Nebraska. Kinser will be making his 60th career WoO start at the track, and he has only finished outside the top-five five times in his previous 59 starts. Twenty-four times he's been victorious and he's built winning streaks of four or more at the facility on three separate occasions.
Schatz has made 33 WoO starts at Eagle and finished inside the top-10 21 times. He has earned four victories, with his most recent being one of the more memorable runs of 2006, his first WoO championship season. That September night came only a week after a fiery accident at the Gold Cup Race of Champions in California. He started 15th and raced his way to victory. Just six weeks later, he claimed his first WoO title.
Both TSR drivers have added pressure at Eagle this week thanks to their boss, Tony Stewart. On Saturday, Stewart raced to victory at the track competing in the American Sprint Car Series (ASCS) Midwest Region Icebreaker Challenge.
Saturday's stop is at one of the premier dirt track facilities in the country: Knoxville Raceway. Both Kinser, who will be making his 173rd WoO start at Knoxville, and Schatz, who will be making his 70th start there, have had incredible success at the half-mile, dirt oval on the Marion County Fairgrounds.
Schatz has nine career WoO A-Feature wins at the track, including a win the last time he raced at the famed oval, charging from 13th to first in the 51st running of the Knoxville Nationals. The victory was his fifth Nationals triumph in the last six years and marked the 10th time in last 12 years that he finished either first or second in Sprint car racing's biggest event. That win allowed him to join Kinser and his childhood hero, Doug Wolfgang, as the only drivers to have won the event five times.
Kinser, a 12-time winner of the Nationals, first turned laps at the Marion County Fairgrounds on Aug. 6, 1977, just four days before his TSR teammate, Schatz, was born. Kinser scored his first career triumph at the track during his qualifying night of the 1978 Nationals. It was in April of 1980, when he won consecutive WoO events and, later that season, he captured his first Nationals championship.
Knoxville has been a personal stomping ground for the "King of the Outlaws" throughout his illustrious career. He's won 52 times in WoO competition and ranks third all-time at the track with 58 total wins. In 1987, he won five times and, in 1992, he was a seven-time winner. In 2002, he won the Outlaws' first visit to the track and then dominated the Nationals by winning both his qualifying feature and the Nationals finale. Saturday, Kinser will be trying to break a draught at the track as it's been 15 races since his most recent win there, which came on April 30, 2005.
The TSR teams head into the week following a pair of races last weekend in Missouri and Indiana. Schatz raced from 19th to fourth on Friday at Missouri State Fair Speedway in Sedalia, while Kinser finished fifth Saturday at Tri-State Speedway in Haubstadt, Ind.
Schatz currently ranks second in the 2012 WoO championship standings and trails leader Sammy Swindell by 36 points. Kinser is holding down fifth, 62 points back.
The Outlaws return to Farmer City Wednesday with the grandstands opening at 3 p.m. CDT. Hot laps are scheduled to begin at 6:30 p.m. For more details, visit www.farmercityracing.com.
For Friday's event at Eagle Raceway, the pit gates will be open throughout the day with the grandstands opening at 5:30 p.m. CDT. Racing is scheduled to begin at 7 p.m. For more details, contact SLS Promotions at (815) 344-2023, or visit www.slspromotions.com.
Saturday at Knoxville, the grandstands will open at 6 p.m. CDT. Hot laps are scheduled to begin at 6:45 p.m. For more details, contact Knoxville Raceway by calling (641) 842-5431, or visit www.knoxvilleraceway.com.
Race fans unable to attend this week's races can catch all of the action on DIRTVision.com. Fans can listen live as Johnny Gibson, "Voice of the Outlaws," calls the action as he does at all WoO Sprint Series events on the DIRTVision.com cybercast, as well as on the DIRT Radio Network. Go to www.DIRTVision.com for more information on all the site features, including updated results from each night of racing, as well as a chat room to interact with other race fans.
Steve Kinser, Driver of the No. 11 TSR/Bass Pro Shops /J.D. Byrider/Chevrolet Maxim:
Three races in four nights is the kind of schedule that was the norm for so many years with the Outlaws. What are the challenges of racing three nights at three tracks in three different states?
"The biggest challenge is on the guys who work on these cars. The Bass Pro Shops guys (Scott Gerkin, Gary DuBois and Mark Angerett) have prepared for this. They've spent the hours in the shop so that we can be at our best not only Wednesday in Farmer City, but Saturday at Knoxville, as well. From a driver's perspective, it's fun to be on the track that much. If things are going right, you want to race every day, and if things are going not so well, you look at it as another chance to figure things out. Racing so much was one of the things that made the Outlaws such a tough series to race in. Every night, you had to do everything you could to stay competitive. That's just the nature of sports, in general. The more you can challenge yourself, the more opportunity there is to get better. I'm really looking forward to this week."
All three tracks this week have their own characteristics. Do you have to prepare differently for each one?
"I've been to Eagle and Knoxville so many times that it's almost second nature. We've got a basic starting point and I'm pretty familiar as to what to expect at both of them. Farmer City, well, I don't remember it too much other than it being a little short track. We've run some short-track stuff already this year, so we'll have a pretty good idea of where to start the night. It comes down to keeping up with the track and communicating with your crew. It gets tougher and tougher to win races out here. I know the TSR guys are working really hard and I'd like to reward them by getting a win this week."
Donny Schatz, Driver of the No. 15 TSR/STP/Armor All/Chevrolet J&J:
Last weekend, the series finally beat Mother Nature on a Saturday night. How much did it help to compete on consecutive nights?
"We needed it. When you are only racing one night a week, there is just too much time for everyone to over-analyze everything. Last weekend, we started out a little slow in our qualifying effort at Sedalia, but we kept getting better. Obviously, we learned some things in the feature by charging up through there and it showed right away Saturday in qualifying at Tri-State. Hopefully, we can continue to build on what we learned Saturday on Wednesday. It's important to find consistency and that starts the first time you hit the track. We want to be the fastest car on the track in hot laps. Follow that up with a top-five qualifying effort. Saturday night was the first time we did that all season. Now, our goal is to do it again Wednesday. If we can do that, then we'll try to be fast throughout the feature. If we can do that, our chances of winning go up greatly. If we can get a win Wednesday, then we start looking to being fastest in hot laps on Friday. The more we can race, the better we'll be. The STP crew (Rick Warner, Steve Swenson and Bob Curtis) knows what it takes to win races and they want it just as badly as I do."
The weekend includes a return to Eagle and back to Knoxville. With the success you have had at each, you have to be looking forward to the weekend?
"I get asked a lot about favorite places to race and my answer is I really enjoy racing everywhere I can. I'm excited about getting back to Eagle. It sounds like the boss (Tony Stewart) had a pretty good run there, so we better go out and try to duplicate that. We don't need him having any more bragging rights on us. We've had some good runs there in the past and I'm hoping we can keep that going. I know we've been better in the fall races than we've been in the heat of summer, so maybe the cooler weather will work to our advantage. As far as Knoxville goes, well, it's the Holy Grail in Sprint car racing. I've said it's one of those places where I feel like I could get around blindfolded. It's been such a great place for me in my career. I just love racing there. Everyone wants to win there, and I've been fortunate to win a few races at that place. It's a new year and, like every year, we try to learn as much as we can so we can be strong during the Nationals (in August). We could use a really good weekend and winning at Knoxville would certainly help."
About Armored AutoGroup
Armored AutoGroup Inc., headquartered in Danbury, CT, is primarily comprised of the Armor All® and STP® brands. Armor All's® current product line of protectants, wipes, tire and wheel care products, glass cleaners, leather care products and washes is designed to clean, shine and protect interior and exterior automobile surfaces. STP's® offering of oil and fuel additives, functional fluids and automotive appearance products has a broad customer base ranging from professional racers to car enthusiasts and ''Do-it-Yourselfers''. The company has a diversified geographic footprint with direct operations in the United States, Canada, Australia and the U.K. and distributor relationships in approximately 50 countries. For more information, please visit www.armorall.com and www.stp.com.
About Bass Pro Shops Group
Bass Pro Shops -56 retail stores in 26 states and Canada visited by over 109 million people annually, international catalog and internet retailing, American Rod & Gun wholesale division selling to over 7,000 independently owned retail stores worldwide, Outdoor World Incentives also selling Bass Pro Shops gift cards through over 132,000 retail outlets across America and a restaurant division with 26 locations. For more information regarding Bass Pro Shops store locations, products or special events, please visit www.basspro.com. To request a free catalog call 1-800-BASS PRO.
Tracker Marine Group – Manufactures and sells Tracker, Nitro, SunTracker, Tahoe, Grizzly and Mako boats through Bass Pro Shops retail stores and over 400 dealers worldwide.
Visit www.trackerboats.com
Resort Group – Big Cedar Lodge and other resort properties including restaurants and golf course. Visit www.bigcedar.com for more information.