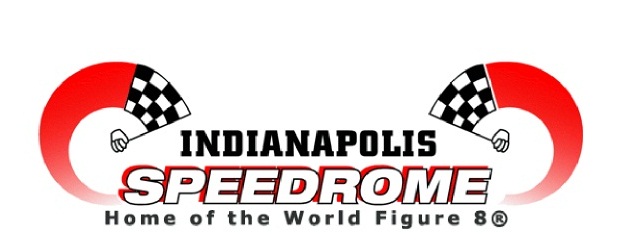 Indianapolis Speedrome®
The Bryant Heating and Cooling Indianapolis Speedrome® welcomed back the USSA Mel Kenyon Midget Series for the second time in 2012. The National tour rolled into May 12th with Nick Hamilton undefeated so far in this year's feature competition. But, a hungry and talented roster had their eyes on taking the trophy. Joining the open wheel aces on this EMAS "Night at the Races" were Speedrome Late Models, Stocks, Roadrunners, Hornets, and Junior Hornets. A fantastic flock of fans cheered the racers on all evening long. The Mother's Day eve program was action-packed from start-to-finish.
Following a night long duel with Nick Hamilton that began in qualifying, Franklin, Indiana native Travis Young took the point on lap 9 on his way to his first 2012 USSA Mel Kenyon Midget Series win. Series point leader Nick Hamilton followed Young to the finish line of the 50-lap Speedrome event separated only by the plating on their bumpers. The fireworks began for Young and Hamilton in qualifying when Hamilton broke Young's track record, setting a new series benchmark of 12.632 seconds and 56.998mph on the historic Indianapolis fifth mile race track. Young countered with second fast time of the night missing Hamilton's mark by only .012 of a second. The USSA starting inversion put the two side by side in the 4th row for the main event.
Travis immediately went to the outside and passed early leader Chris Dickey for first on the 9th orbit. Nick took just a few laps longer to reach the back bumper of Young's car. The two drivers spent the rest of the 50-lap race separated by inches as Hamilton made every move he could conjure up two or three times a lap to pass Young, while Norm's son used his years of experience at the Speedrome to counter everything Hamilton threw at him. Rookie Dameron Taylor, Kyle Tilley and 2011 Champion Jessica Bean filled the remaining spots in the top five after their entertaining nose-to-tail race.
USSA Mel Kenyon Midget National Series 50-Lap Feature Results
1 Travis Young (Heat Two Winner), 2 Nick Hamilton, 3 Dameron Taylor, 4 Kyle Tilley (Heat One Winner), 5 Jessica Bean, 6 Cordy Horn, 7 Chris Dickey, 8 Amanda Davies, 9 Dave Fuhrman, 10 Grant Simpson, 11 Natasha Cox, Grant Galloway Did Not Start
USSA Mel Kenyon Midget National Series Point Standings
1 Nick Hamilton 693, 2 Travis Young 631, 3 Kyle Tilley 602, 4 Dameron Taylor® 598, 5 Jessica Bean 587, 6 Cordy Horn 578, 7 Chris Dickey® 525, 8 Grant Simpson® 459, 9 Grant Galloway 423, 10 Tim Taylor 360, 11 Natasha Cox® 353, 12 Amanda Davies® 324, 13 Anthony McCune® 171, 14 Dave Fuhrman 166
To learn how your family can get involved in USSA Mel Kenyon Midget Series racing, you can contact Don Kenyon at (765) 482-4273 or visit www.kenyonmidgetracing.com for more. This series is a safe, fast, fun, and affordable way to get into motorsports. Call to schedule a testing session today.
The 2012 USSA Mel Kenyon Midget Series Upcoming Schedule at the Speedrome
Friday May 25th,
Friday June 1st, 8th, 15th, 22nd, 29th
Friday July 6th, 13th, 20th, 27th
Friday August 3rd Championship Night
The Bryant Heating and Cooling Indianapolis Speedrome® is located at 802 South Kitley Avenue in Indianapolis, Indiana 46219 and proudly in the community and the historical district of Irvington. To view more, log on to our web site www.speedrome.com or follow us on Facebook, Twitter, and LinkedIn®. The track hotline is (317) 353-8206 or you can e-mail us at info@speedrome.com.