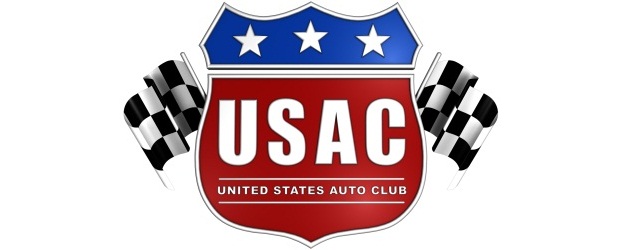 From USAC
One year ago, Noblesville, Indiana's Bryan Clauson was getting into a groove while defending his championships in both the Mopar National Midgets and the National Driver's Championship. He was heading into an important weekend that featured both Sprint Car and Midget races, including the Hut Hundred he'd won the year before.
This year is slightly different.
Clauson opened up a monumental month of May at the Indianapolis Motor Speedway by passing Rookie Orientation and posting the second fastest speed on opening day of practice for the Indianapolis 500.
"If you woulda told me that we were gonna come out here the first few days and be at the top of the speed charts, I probably would have told you that you were crazy," Clauson said of Saturday's personal best lap at 221.173 miles per hour.
In addition to his full season in USAC racing last year, Clauson also competed in the Firestone Indy Lights program on the ovals as a result of his 2010 USAC National Driver's Championship. With a second straight NDC title in his pocket, Clauson is looking to take full advantage of the opportunity presented by the Indy Car scholarship attached to that championship.
"I think when Randy (Bernard) started this, this is kinda what he had dreamt up. Somehow, somebody, win it two years in a row and be put in this position. That experience last year was huge, and hopefully we can continue this run at the top of the charts for another couple weeks and make everybody on the USAC side proud," Clauson said.
The USAC racing calendar rolls on, and while Clauson focuses on qualifying into the field of 33, the AMSOIL National Sprint Car Series will take to the red clay of Bloomington Speedway on Friday. After Pole Day ends, Clauson will watch as his RW Motorsports teammates take on the Traxxas Silver Crown Series "Hall of Fame Classic" at Lucas Oil Raceway at Indianapolis.
Clauson even plans to take to the dirt himself in the few days leading up the "Greatest Spectacle in Racing." After his team's sprint car runs the "Tony Hulman Classic" at the Terre Haute Action Track on Thursday, May 24th with driver Brady Short, Clauson will return to the seat for the famed "Hoosier Hundred" on Friday, May 25th at the Indiana State Fairgrounds. The busy week of USAC racing ends with the Mopar National Midget Series and the annual "Night Before the 500" back at Lucas Oil Raceway.
While USAC competitors across the board will be focused on some of the most important events on their own racing calendar that week, all eyes will be affixed to Clauson's #39 as he represents his brethren on racing's largest scale.
"We are so proud of what Bryan has already done at the Speedway and look forward to what the rest of the month brings for him," said USAC President Kevin Miller, adding, "He can count on having the entire USAC community standing beside him along the way."