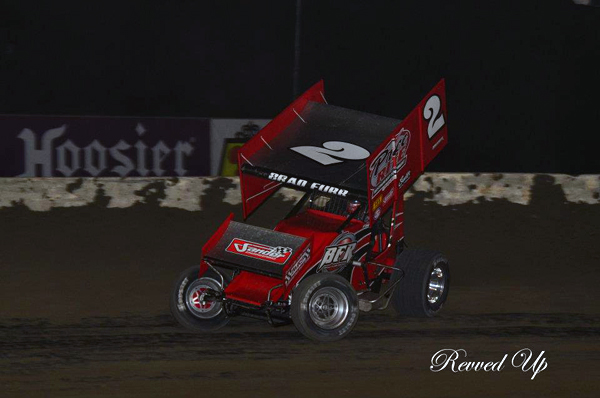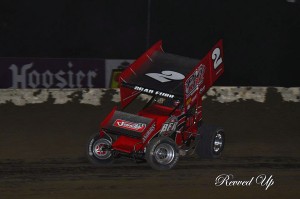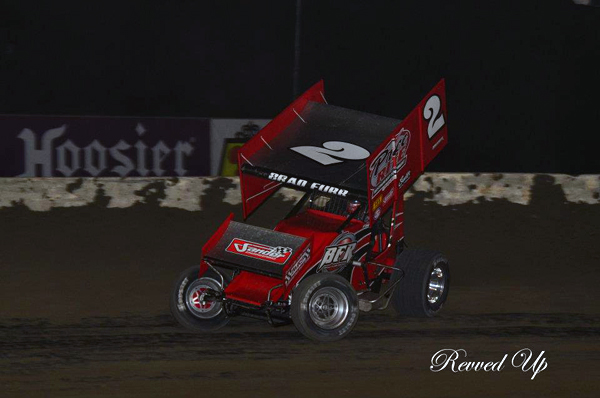 From Ocean Speedway
Watsonville, CA —  (May 29, 2012) – Friday night, Ocean Speedway Watsonville will host the fifth round of the hotly contested 2012 Ocean Sprints presented by Taco Bravo that has produced a points battle with Fremont's Shane Golobic leading Stockton's Brad Furr by only one point.
The Winged 360 action on the quarter-mile dirt oval has been torrid with four different winners through the first four races.  Campbell's Bud Kaeding won the season opener aboard the #20 Werbach Motorsports entry before his father Brent won in the Al's Roofing #69 in the following race.  2011 Ocean Sprints champion Ronnie Day of Salinas steered the Keith Day Trucking #22 to victory lane on May 11 before 2010 Ocean Sprints champion Tommy Tarlton won in the Tarlton & Son #21 on May 18.
Golobic and Furr have been unable to stand atop the new Ocean Speedway podium but lead the points due to consistency.  Golobic has two third place finishes along with a second and a fourth in 2012, while Furr has a fifth, fourth, third, and second place finishes with only a win needed to complete the top-five cycle.
Day runs third in the standings, just 18 points behind Golobic, despite a pair of DNFs this season.  Day has two quick-times and three heat race wins that have propelled him up in the points.  San Martin's "Cowboy" Craig Smith and Gilroy's Kurt Nelson round out the top-five in the points standings.
The balance of the top-ten includes San Jose's Nick Green, rookie Jason Chisum of Salinas, Salinas' Carter Train, San Jose's Ryan Rusconi, and Jeremy Chisum of Salinas.  Young rookie Carson Macedo of Lemoore, CA will return to Ocean Speedway on Friday night in the Tarlton & Son #21x after finishing fifth in his last start.
Friday's races for the Ocean Sprints will also include racing for the American Stocks, Micro 600s, IMCA Modifieds, and Wingless Sprints.  Adult tickets are just $17 with seniors 65+ $15 and kids ages 6-12 are $13.  The family pass for two adults and two children is value priced at just $55.  Qualifying will get underway at 6 p.m. with fan gates opening at 4:30 p.m.
For more information on the Ocean Sprint Cars presented by Taco Bravo log onto http://www.oceansprints.com and for more on the Ocean Speedway visit http://www.oceanspeedway.com
Ocean Speedway would like to thank Taco Bravo, Digital Delivery Networks, Get Som Sports, Ray Scheidt's Electric, Hoosier Tires West, and Kaeding Performance for their support of the 2012 Ocean Sprints presented by Taco Bravo.