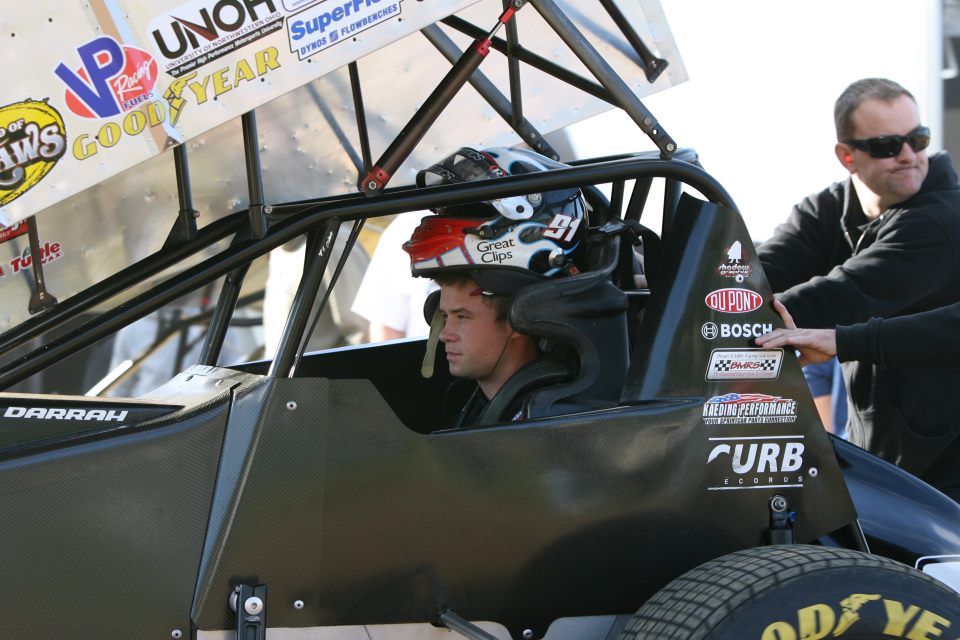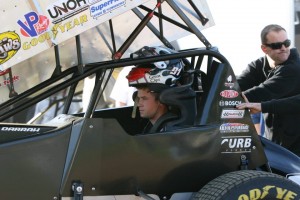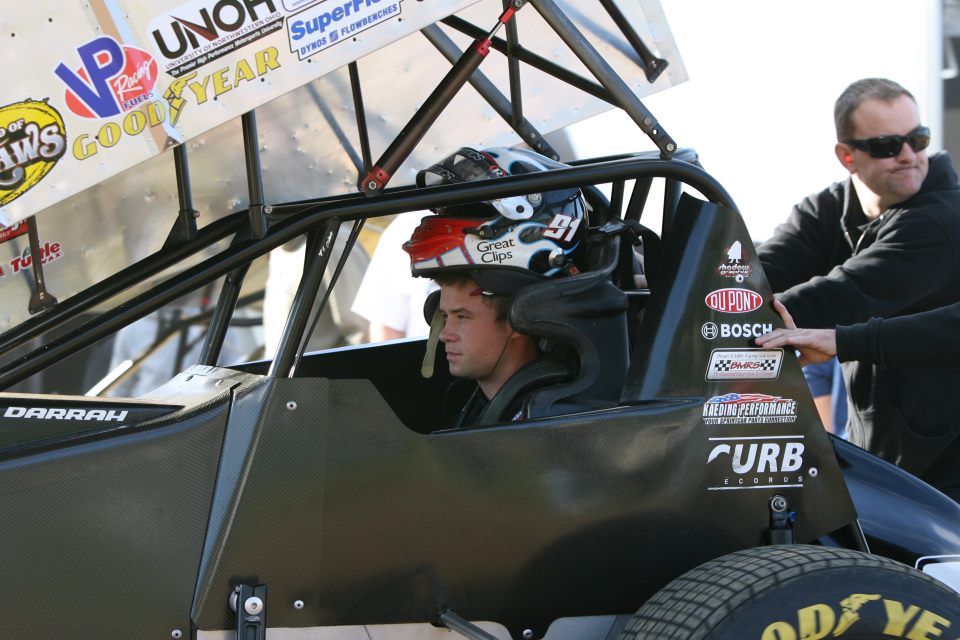 From Peterson Media
Making his lone start in Michigan Saturday night, Cody Darrah made it a memorable one as he scored a fifth place finish and set the track record at the I 96 Speedway during the NAPA Rumble.
Darrah and his Kasey Kahne Racing team were very strong all night, as the Red Lion, PA product timed his Sage Fruit/Team ASE/Roth Motorsports backed entry in atop the speed chart with a lap of 12.119 on the newly re-configured 3/8 mile track.
Starting fourth in his heat, Darrah was able to grab the third spot at the line, and put him car in both the feature in the dash.
A fifth place finish in the dash put him in the third row for the 35-lap feature on what looked to be a very narrow racing surface following an early shower that drenched the speedway and delayed the start to the entire night.
"The track was fast all night, but it just stayed really narrow and didn't allow for very good racing," explained Darrah.
Lining up in the five-hole, Darrah maintained his fifth spot as the race went green as fans were treated to a real showcase of high-speed action on the lighting fast speedway.
The race was only slowed once, and that was at the halfway point with Darrah in the fifth spot.
Darrah would hold his spot as the checkered flew, recording his second consecutive top five finish on the tour.
"We were plenty fast all night," Darrah explained. "Justin Adams and my guys gave me a great car, but there wasn't a whole lot of track to work with and he finished where we started."
ON TAP- Cody and his KKR team will be back in action on Tuesday night as the World of Outlaws return to the Kokomo Speedway in Kokomo, IN before a double header in Iowa this weekend.
STAY CONNECTED- Check in to www.codydarrah.com or visit his facebook page, http://www.facebook.com/pages/Cody-Darrah/164513250262145?ref=ts for the latest news on Cody.
PETERSEN MEDIA- Petersen Media is a promotional agency that can handle your  public relations, marketing, and any other promotional needs. Petersen Media utilizes multiple tactics to help you reach your intended audience, to boost awareness.