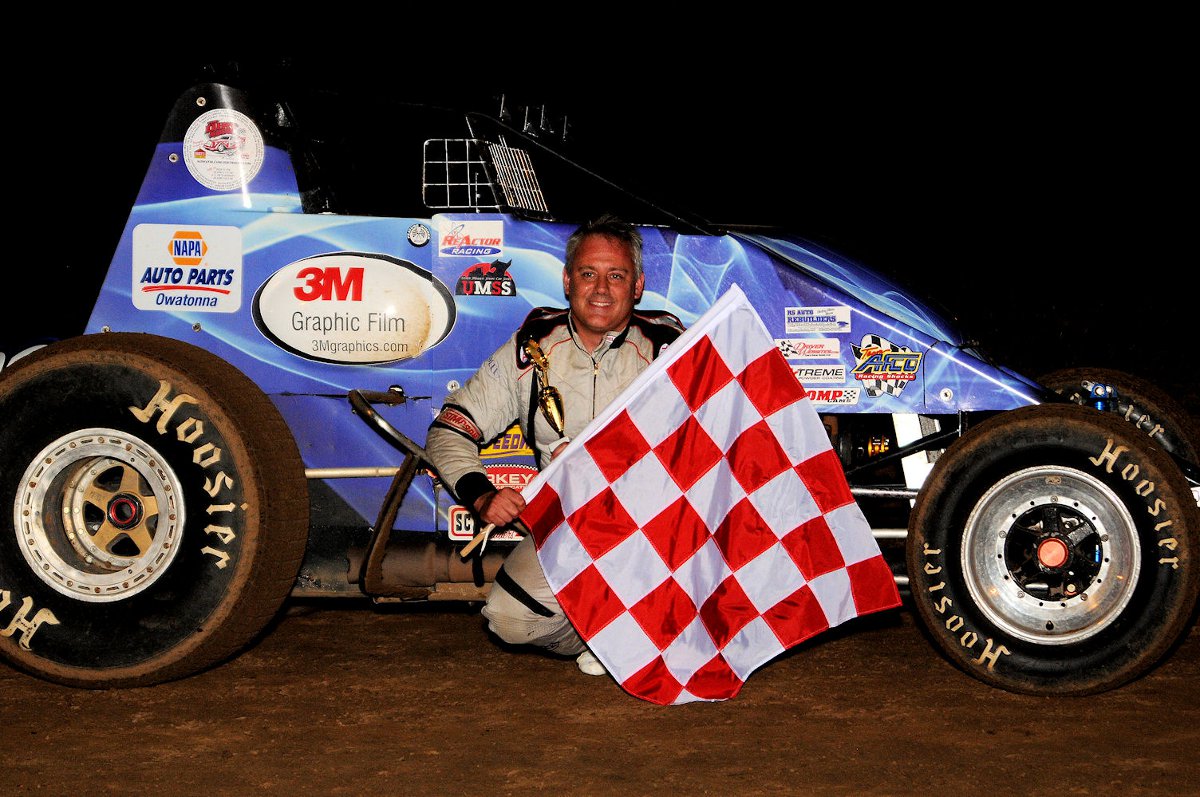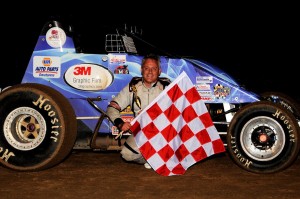 From St. Croix Valley Raceway
St. Croix, MN — (June 15, 2012) — The Sterling Bank UMSS Traditional Sprint car counts remained strong, topping ten cars for the second consecutive week. Travis Jehlicka and Jack Clark brought the eleven car field up to speed with the veteran Clark nabbing the top spot for the opening lap.
By laptwo, it was reigning champion Kevin Bradwell pacing the field on his hometown track. Starting deeper in the field, Johnny Parsons III and the winner of last week's Traditional 30, Rob Caho Jr. were quickly buzzing Bradwell's fuel cell. By lap seven, Parsons found an opening and blasted to the front, with Bradwell and Caho now giving chase. On lap fourteen, Caho and Bradwell swapped positions with the primary pressure to Parsons now applied by Caho, who was simultaneously still fending of Bradwell. At the double checkers, it was Parsons picking up his third win of the season with Caho, Bradwell, Clark and Katrina Sautbine rounding out the top five.