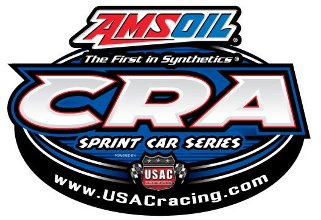 By Dick Jordan
Mike Spencer of Temecula, Calif. and Shauna Hogg of Citrus Heights, Calif. lead their respective USAC Sprint racing series standings going into early-July events. Spencer tops the AMSOIL USAC/CRA points entering a July 4 race at Perris (Calif.) Auto Speedway, while Hogg leads the USAC Classic Sprints to a July 6 date at Ocean Speedway in Watsonville, Calif.
Spencer won Friday night's 30-lap USAC/CRA-Classic feature at Watsonville, leading the final 10 laps after passing Ryan Bernal on lap 21. Bernal finished second ahead of Matt Mitchell, fast qualifier Rip Williams and Austin Williams.
Austin returned the following night and led all but the opening lap to win the 30-lap feature at Santa Maria (Calif.) Speedway. Nic Faas led the first lap but wound up fourth at the checkered flag behind Williams, Danny Sheridan and Spencer. Shane Golobic rounded out the "top-five."
Spencer's victory was his 25th in USAC/CRA competition, while the Santa Maria win was Williams' second.
2012 AMSOIL USAC CLASSIC SPRINT CAR POINT STANDINGS
1-Shauna Hogg-284, 2-Ryan Bernal-221, 3-Tony Hunt-215, 4-Matt Mitchell-183, 5-Scott Pierovich-181, 6-Gordon Rodgers-132, 7-Tom Baker-131, 8-Cody Gerhardt-117, 9-Tim Skoglund-117, 10-Marty Hawkins-115.
2012 AMSOIL USAC/CRA SPRINT CAR POINT STANDINGS
1-Mike Spencer-536, 2-Nic Faas-471, 3-Austin Williams-424, 4-Matt Mitchell-409, 5-Ryan Bernal-397, 6-Brody Roa-361, 7-Rip Williams-346, 8-Cory Kruseman-328, 9-Seth Wilson-292, 10-Cody Williams-287.