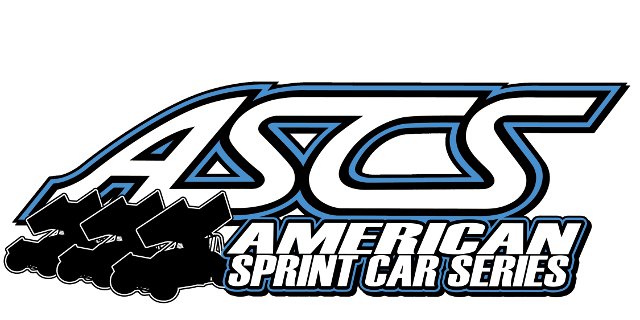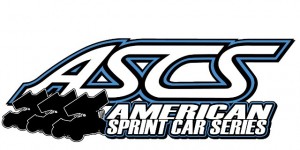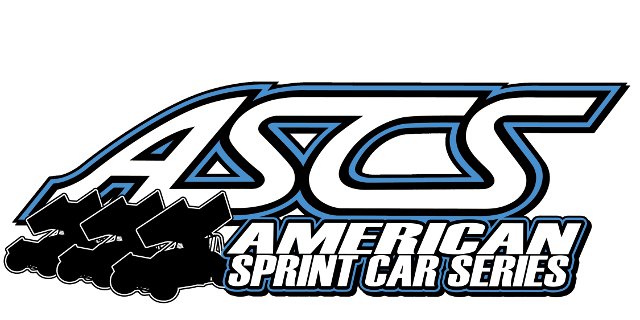 From Cody Morris
Beaumont, TX — (June 22, 2012) — The Griffith Truck & Equipment ASCS Gulf South Region opened a two day weekend with a night one stand at the Golden Triangle Raceway Park in Beaumont, Texas that marked the halfway point of the 26 race season.
Three time and defending Gulf South champ Ray Allen Kulhanek is playing on all chords of familiar success. The Conroe, Texas native raced to his second Gulf South victory of the season and increased his point lead to a sizeable 114 points over fellow Gulf South champ Brandon Berryman.
Tommy Bryant led the field to the initial green of the 25 lap main event and held on to that spot until Kulhanek blasted by upon a lap three restart of the events' first caution. A pair of red flags slowed the blistering pace as Logan Bledsoe's discovery of a sizeable hole in turn one led to a hard end over end flip for the young Richmond, Texas native.
Bruce Crockett joined the tumbled ranks following a lap 12 skirmish that saw the final slowdown of the main event. Kulhanek cruised over the final half of the 25 lapper to score his second ASCS Gulf South victory of the season aboard the Don Ott Racing Engines powered Millers RV Park no. 21t J&J Chassis.
A pair of former Gulf South champs completed the podium with Clute, Texas' Aaron Reutzel taking runner up honors and Brandon Berryman claiming show position honors. Gulf South veteran Greg Rilat and Beau Smith completed the top finishing order.
Wes Miller claimed the Weld Racing Hard Charger Award for the third time in four events following his eight spot advance from 14th to sixth at the finish line.
Bean Elliot, Beau Smith, Logan Bledsoe, and Brandon Berryman raced to heat race wins over the 25 car field. Scottie McDonald raced from dead last in the night's sole 12 lap B Feature to take the first of six transfer positions into the A Feature.
The Griffith Truck & Equipment ASCS Gulf South Region concludes the weekend pair of events with a Saturday night outing at Royal Purple Raceway in Baytown, Texas that features an impressive $3,000 to win.
Griffith Truck & Equipment ASCS Gulf South Region
June 22nd, 2012 / Event 13 of 26
Golden Triangle Raceway Park / Beaumont, Texas
A Feature (25 Laps): 1. 21T-Ray Allen Kulhanek[2]; 2. 87-Aaron Reutzel[5]; 3. 31-Brandon Berryman[3]; 4. 35-Greg Rilat[11]; 5. 51-Beau Smith[8]; 6. 2-Wes Miller[14]; 7. 88-Scottie McDonald[15]; 8. 15T-Travis Elliott[6]; 9. 28-Tommy Bryant[1]; 10. 25M-Michael McNeil[17]; 11. 93-Chris Sweeney[12]; 12. 69-Larry Howery[19]; 13. 52-Roger Oakes[18]; 14. 30x-Bean Elliott[4]; 15. 28x-James Cooper[9]; 16. 8-Bruce Crockett[10]; 17. 0-Channin Tankersley[13]; 18. 15-Andrew VanBlarcum[20]; 19. 12-Logan Bledsoe[7]; 20. 85-Jerry Bell[16]
Lap Leaders: Bryant 1-2, Kulhanek 3-25
B Feature
(12 Laps): 1. 88-Scottie McDonald[10]; 2. 85-Jerry Bell[2]; 3. 25M-Michael McNeil[8]; 4. 52-Roger Oakes[1]; 5. 69-Larry Howery[5]; 6. 15-Andrew VanBlarcum[6]; 7. 17-Bruce Griffith Jr[4]; 8. 02-Harry Yerrington[9]; 9. 24-Brandie Jass[7]; 10. 3-Gary Watson[3]; 11. 19-Klint Angelette[11]
Top Six advance to A Feature
*Watson disqualified (nose wing) after finishing first
Heat 1
(8 Laps): 1. 30x-Bean Elliott; 2. 21T-Ray Allen Kulhanek; 3. 87-Aaron Reutzel; 4. 93-Chris Sweeney; 5. 15-Andrew VanBlarcum; 6. 02-Harry Yerrington; 7. 19-Klint Angelette
Heat 2
(8 Laps): 1. 51-Beau Smith; 2. 8-Bruce Crockett; 3. 52-Roger Oakes; 4. 0-Channin Tankersley; 5. 3-Gary Watson; 6. 24-Brandie Jass
Heat 3
(8 Laps): 1. 12-Logan Bledsoe; 2. 15T-Travis Elliott; 3. 35-Greg Rilat; 4. 2-Wes Miller; 5. 17-Bruce Griffith Jr; 6. 88-Scottie McDonald
Heat 4
(8 Laps): 1. 31-Brandon Berryman; 2. 28-Tommy Bryant; 3. 28x-James Cooper; 4. 85-Jerry Bell; 5. 69-Larry Howery; 6. 25M-Michael McNeil
2012 Griffith Truck & Equipment ASCS Gulf South Region feature winners:
Wayne Johnson 3, Ray Allen Kulhanek 2, Channin Tankersley 2, Jason Johnson 1, Gary Wright 1, George White 1, Michael McNeil 1, Aaron Reutzel 1, Tommy Bryant 1
2012 Griffith Truck & Equipment ASCS Gulf South Region point standings (top ten):
1. Ray Allen Kulhanek 1658; 2. Brandon Berryman 1544; 3. Michael McNeil 1529; 4. Travis Elliott 1476; 5. Wes Miller 1428; 6. Beau Smith 1423; 7. Greg Rilat 1395; 8. Larry Howery 1380; 9. Tommy Bryant 1350; 10. Klint Angelette 1303