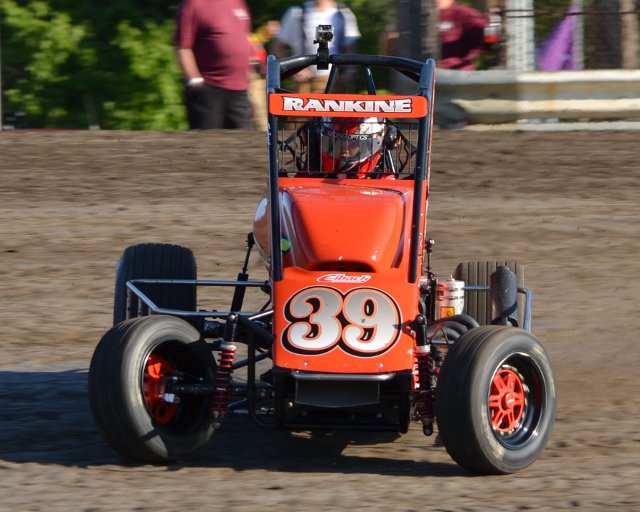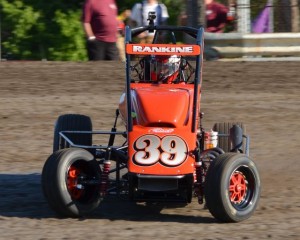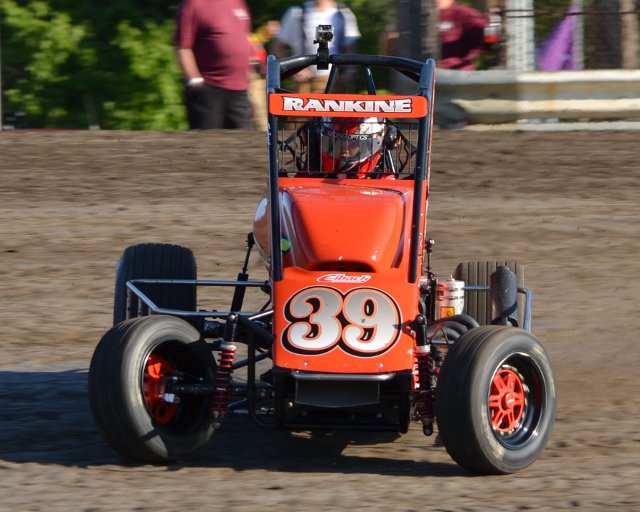 From Dick Jordan
Montpelier, IN — (June 23, 2012) — Ross Rankine won the Ignite Midget Car Feature Saturday night at Montpelier Speedway.  Toby Alfrey, Stratton Briggs, Tyler Shullick, and Katlynn Leer rounded out the top five.
USAC MIDWEST IGNITE MIDGET RACE RESULTS: June 23, 2012 – Montpelier, Indiana– Montpelier Motor Speedway
FIRST HEAT: (8 laps) 1. Ross Rankine (#39R Rankine), 2. Stratton Briggs (#2B Briggs), 3. Toby Alfrey (#4 Walker), 4. Bill Kriegbaum (#12 Kriegbaum), 5. Joey Greening (#17G Greening), 6. Katlynn Leer (#12k Kruseman).
SECOND HEAT: (8 laps) 1. Tyler Shullick (#61 Shullick), 2. Sam McGhee (#11M McGhee), 3. Ryan Krachun (#2 Krachun), 4. Emmy Gray (#7 Gray), 5. Jessica Bean (#3 Bean), 6. Cooper Clouse (#14 Clouse). NT
FEATURE: (20 laps) 1. Ross Rankine, 2. Toby Alfrey, 3. Stratton Briggs, 4. Tyler Shullick, 5. Katlynn Leer, 6. Ryan Krachun, 7. Cooper Clouse, 8. Bill Kriegbaum, 9.  Emmy Gray, 10. Sam McGhee, 11. Joey Greening. NT
——————————
—

FEATURE LAP LEADERS: Laps 1-7 Alfrey, Laps 8-20 Rankine.

NEW USAC MIDWEST IGNITE DIRT MIDGET POINTS: 1-Rankine-393, 2-Alfrey-333, 3-Clouse-329, 4-Briggs-300, 5-McGhee-288, 6-Leer-274, 7-Greening-221, 8-Shullick-211, 9-Bean-177, 10-B.Kriegbaum-164.

NEXT USAC MIDWEST IGNITE MIDGET RACE: June 30 – Morris, IL – Grundy County Speedway