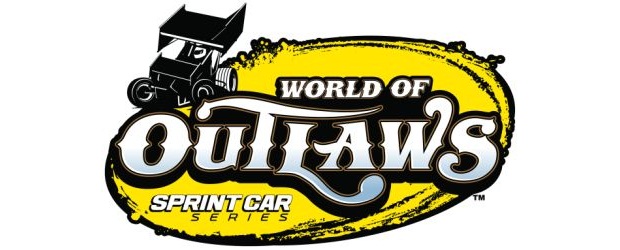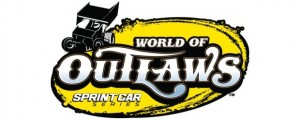 From Dirtvision.com
Concord, N.C. — (September 28, 2012) —  The World of Outlaws Sprint Car Series is entering the homestretch of its grueling 2012 season, with only four race days remaining before the highly anticipated PEAK Motor Oil World Finals Presented By NAPA Auto Parts. Although the point battle is going strong, this weekend it's more than just fighting for a championship, it's all about the rivalry as the series heads to Williams Grove Speedway in the heart of Pennsylvania Posse country. Earlier in the season, the Outlaws showed their strength with Cody Darrah winning night #2 of the Summer Nationals and Steve Kinser capturing the Morgan Cup on behalf of the Outlaws. This weekend, the rivalry continues to boil over and the Posse will be ready to defend their home turf. Friday and Saturday night the series will run the 50th annual National Open, with Saturday night's event paying $50,000 to win.
Donny Schatz sits at the top of the standings, 114 points ahead of Craig Dollansky and 127 points ahead of Sammy Swindell. With only a handful of events left on the schedule leading up to World Finals, the stakes are high and the racing is closer than ever. Will the Outlaws be able to hold off the Posse and sweep the weekend? Friday and Saturday night you can get LIVE video from the event for only $19.99 for the two night package, exclusively at DIRTVision.com. For only a fraction of the price of a ticket for the race, you can see all the action from the comfort of your own home. If you can't make it to the track, this is the next best thing. Click here to subscribe to the event!
Johnny Gibson will also bring FREE live audio on both Friday and Saturday night from Williams Grove. Hot laps are scheduled to begin at 7:00 p.m. Eastern both nights, with racing set to kick off at 7:30 p.m. You don't have to miss a lap, with live audio coverage from hot laps to victory lane, only at DIRTVision.com.
Looking ahead, the next DIRTVision video Cybercast will be the Super DIRTcar Series Big-Block Modifieds at Super DIRT Week XLI October 4th -7 th. For the full Cybercast schedule, click the 2012 Cybercast Schedule at DIRTVision.com.
Fans can follow DIRTVision on Twitter by clicking http://twitter.com/dirtvision.
For technical questions about DIRTVision, please e-mail DIRTVision@dirtcar.com.