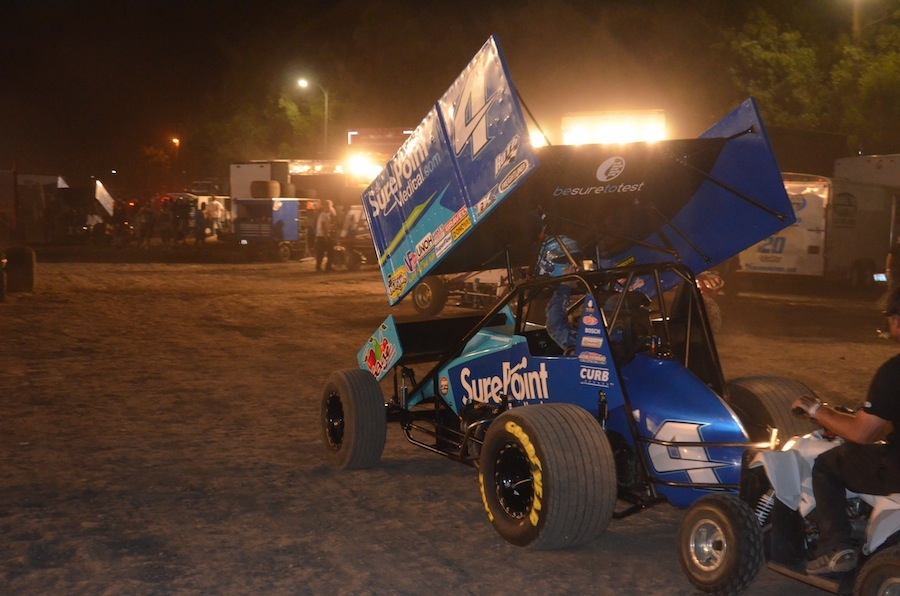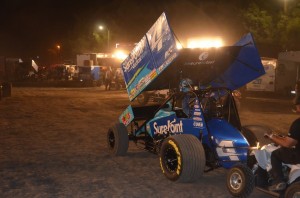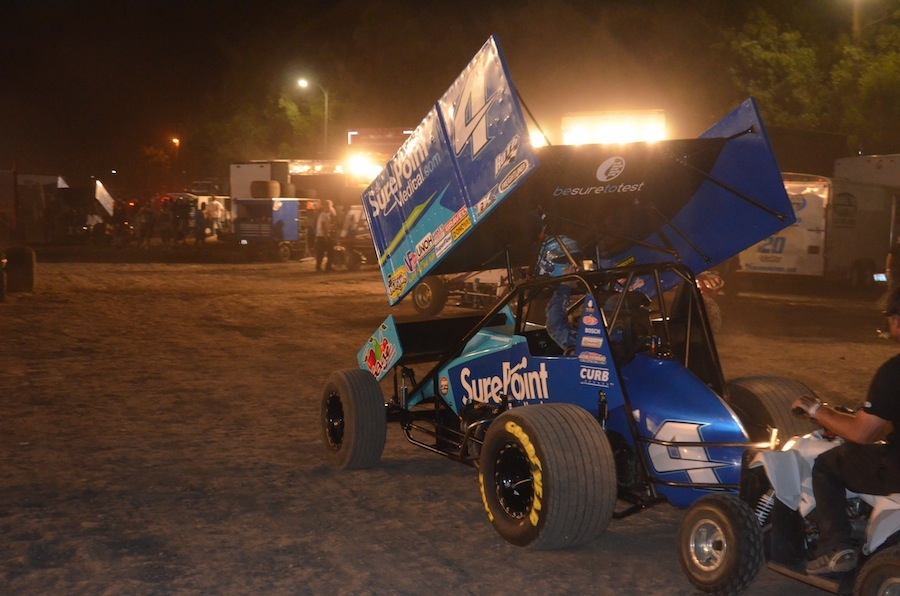 From Peterson Media
Hitting the dirt in New York on a blistery night, Cody Darrah was forced to come out of the Last Chance Showdown and ended up scoring a 16th place finish in the feature event Saturday night at the Rolling Wheels Raceway Park.
With 28 cars on hand, Darrah's night did not get off to the start he was hoping for, as he timed the SurePoint/Ti22/Roth Motorsports machine in 19th fastest, putting him behind the heat race inversion.
Lining up in the fourth row of his heat, CD4 was unable to get moving in his heat, as his seventh place finish put him in on the front row of the nights Last Chance Showdown for a final shot at making the transfer to the 25-lap feature event.
Gridding the field from the 19th spot, Darrah had a long road ahead of him to salvage the tough night. When the race went green, Darrah, like much of the field, went to the high-side of the track looking to make moves.
Marred in heavy traffic, Darrah and his Team ASE/Schroth Racing/Sage Fruit machine remained buried in the field as he rode around in the 18th spot.
Taking advantage of a mid race double-file restart, the Red Lion, PA driver was able to advance a couple positions as he ended the night in the 16th spot.
"It really wasn't the night we were hoping for," he said. "We just sort of missed it all night, and struggled. I have to thank SurePoint, Kasey, and all of my sponsors for letting us get out here and do this, and hopefully we can end the season on a good note for them."
ON TAP- Darrah and the SurePoint team will now travel to the Federated Auto Parts Raceway at I-55 in Pevely, MO on Saturday night.
STAY CONNECTED- Check in to www.codydarrah.com or visit his facebook page, http://www.facebook.com/pages/Cody-Darrah/164513250262145?ref=ts for the latest news on Cody.
PETERSEN MEDIA- Petersen Media is a promotional agency that can handle your  public relations, marketing, and any other promotional needs. Petersen Media utilizes multiple tactics to help you reach your intended audience, to boost awareness.
For more information contact Sales@petersenmediainc.com, 916-342-3424, visit www.petersenmediainc.com, www.facebook.com/PetersenMedia or follow @Petersen_Media on twitter.