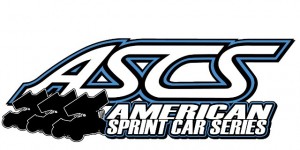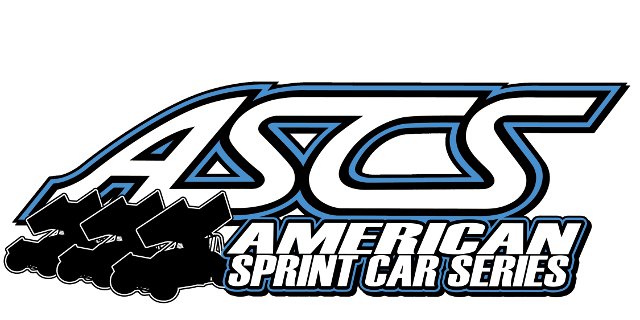 From Bryan Hulbert
Queen Creek, AZ — (November 3, 2012) — Nine times in 2012 R.J. Johnson has stood on the podium with the ASCS Canyon Region only to have the top step elude him.
In the ASCS Canyon Region's final outing before the 45th annual FVP Western World Championships presented by Sands Chevrolet, fortune smiled on Johnson with a last corner pass to grab his first triumph of the 2012 season at the Arizona Speedway in Queen Creek, Arizona.
Fielding the BG Products No. 51 sixth, Johnson worked the inside line while Josh Pelkey led the first pair of laps before surrendering the point to Mike Martin on lap three. Coming off a major win against USAC a week ago, Martin's lead would be cut short as current Canyon Region point's leader Charles Davis Jr. shot around the high-side of the Arizona Speedway to grab the lead on lap seventeen.
With Johnson working into second in the closing laps, the race looked to be in hand for Davis who had lapped up to eleventh in the nineteen car field before a caution with three laps to run pitted the pair in a three lap shootout with Johnson edging by Davis exiting turn four to lead the only lap that counts.
Rick Ziehl would take third with Mike Martin and Chris Bonneau making up the top five. Bob Ream Jr., Josh Pelkey, Bruce St. James, Mike Bonneau, and Andrew Reinbold completed the top ten.
Heat Race wins went to Josh Pelkey, Bob Ream Jr., and Charles Davis Jr.
ASCS Canyon Region
Arizona Speedway – Queen Creek, Arizona
November 3, 2012
Car Count: 19
Heat 1 (8 Laps): 1. 12-Josh Pelkey; 2. 41W-Rick Ziehl; 3. 16-Mike Martin; 4. 93-Justin Quinn; 5. 22-Mike Rux Jr; 6. 53-Tom Lee; DNS 6JT-Michael Curtis
Heat 2 (8 Laps): 1. 8-Bob Ream Jr; 2. 77-Dalten Gabbard; 3. 5X-Jody Wirth; 4. 78-Chris Bonneau; 5. 7K-Bruce St. James; 6. 20L-Andrew Reinbold
Heat 3 (8 Laps): 1. 50-Charles Davis Jr; 2. 51-R.J. Johnson; 3. 32B-Brian Hosford; 4. 29-Michael Bonneau; 5. 98-Matt Lundy; 6. 17K-Kyle Danielson
A Feature (30 Laps): 1. 51-R.J. Johnson; 2. 50-Charles Davis Jr; 3. 41W-Rick Ziehl; 4. 16-Mike Martin; 5. 78-Chris Bonneau; 6. 8-Bob Ream Jr; 7. 12-Josh Pelkey; 8. 7K-Bruce St. James; 9. 29-Michael Bonneau; 10. 20L-Andrew Reinbold; 11. 32B-Brian Hosford; 12. 22-Mike Rux Jr; 13. 53-Tom Lee; 14. 98-Matt Lundy; 15. 93-Justin Quinn; 16. 17K-Kyle Danielson; DNF 77-Dalten Gabbard; DNF 5X-Jody Wirth; DNF 6JT-Michael Curtis