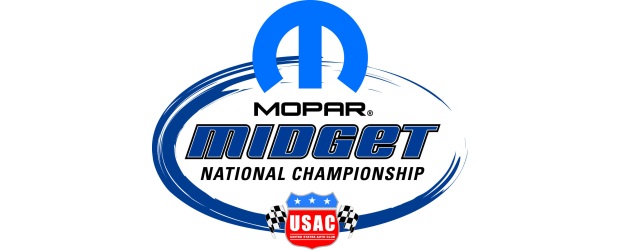 By Dick Jordan
Darren Hagen will take an unsurmountable 199-point USAC Mopar National Midget lead into the November 22 "Turkey Night Grand Prix" at Perris, Calif. as the 2012 USAC racing season concludes at Perris Auto Speedway.
Hagen emerged from Saturday's "Western Classic" at Peoria, Ariz. with a second-place finish behind Kyle Larson, while series runner-up Tracy Hines was fourth in the 30-lapper at Canyon Speedway Park.
Larson, of Elk Grove, Calif., became the winningest driver in 2012 Mopar National Midget racing with his fifth feature win Saturday, leading the final 25 laps in his Toyota TRD Bullet after passing Zach Daum on lap six. Hagen was second ahead of Rico Abreu, Hines and Bryan Clauson.
Friday's "Western Classic" event at Peoria was cancelled after persistent rains fell on the 3/8-mile dirt oval.
Hagen also has an unsurmountable 113-point lead over Jerry Coons Jr. in the current Mopar National Midget Dirt standings.
2012 MOPAR USAC NATIONAL MIDGET POINT STANDINGS
1-Darren Hagen-1,283, 2-Tracy Hines-1,084, 3-Bryan Clauson-1,038, 4-Caleb Armstrong-924, 5-Kyle Larson-863, 6-Brad Kuhn-822, 7-Rico Abreu-816, 8-Jerry Coons Jr.-737, 9-Bobby East-732, 10-Chris Windom-670.
2012 MOPAR USAC NATIONAL MIDGET DIRT POINT STANDINGS
1-Darren Hagen-850, 2-Jerry Coons Jr.-737, 3-Bryan Clauson-715, 4-Brad Kuhn-715, 5-Tracy Hines-700, 6-Chris Windom-670, 7-Kyle Larson-627, 8-Rico Abreu-579, 9-Caleb Armstrong-516, 10-Davey Ray-499.