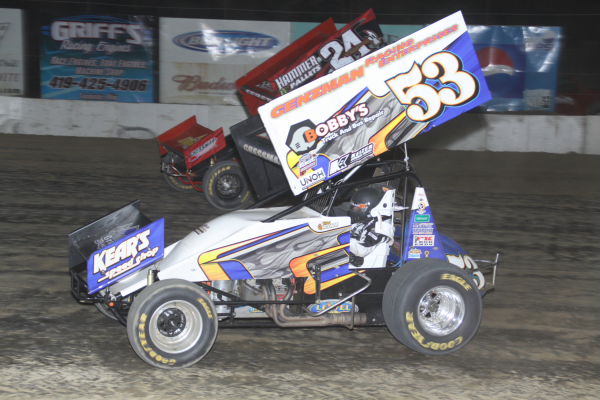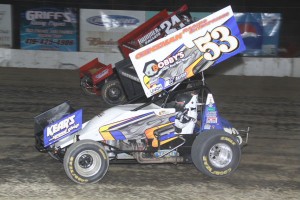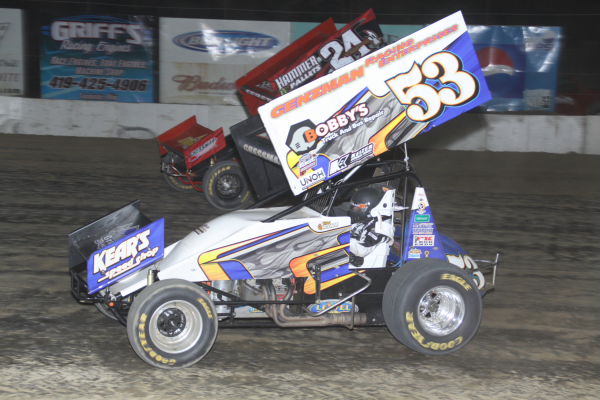 From Black Swamp Media Group
Fremont, OH — (November 16, 2012) — Veteran winged 410 sprint car driver Phil Gressman, who recently parted ways with Genzman Racing Enterprises and the #53 car, is currently seeking new opportunities for the upcoming 2013 season. Gressman finished 4th in the Fremont/Attica Sprint Title (F.A.S.T.) point standings in 2012 while competing weekly at Attica Raceway Park and Fremont Speedway.  Gressman also finished the season in 3rd place at Attica and 4th at Fremont Speedway in his 3rd consecutive season behind the wheel of the familiar Genzman machine.
"I want to thank Marilyn Genzman for the opportunity to drive her racecar," said Gressman.  "She could have shut the team down after De (her husband) passed away, but she kept us going and I appreciate what she has done.  Unfortunately it's time for us to part ways and head in different directions for next year."
Gressman cut his teeth in the 305 sprint division before moving up to 360's and eventually winning several regional titles and the 360 Tournament of Champions at Eldora Speedway driving for Janet Holbrook.  Moving up to 410 sprints in 2000, Gressman piloted cars for Susan Wise with the Gumout Series and Dwight Reidling with the All Star Circuit of Champions along with a host of others such as the Miller Rigging #2 with Bob & Heath Miller.  After bouncing around with seat and helmet in hand, Gressman teamed up with De Genzman in 2010 and has had many successful runs in the #53.
Gressman has been a weekly contender in F.A.S.T. Series competition racking up 3 wins, 19 top 5's, and 39 top 10's in the four years since the series was introduced.  He hopes to continue that success by teaming up with another car owner in the Northern Ohio area or beyond and would like to compete in regional All Star and Outlaw events as well.  To contact Phil, call 419-552-0068 and leave a message.