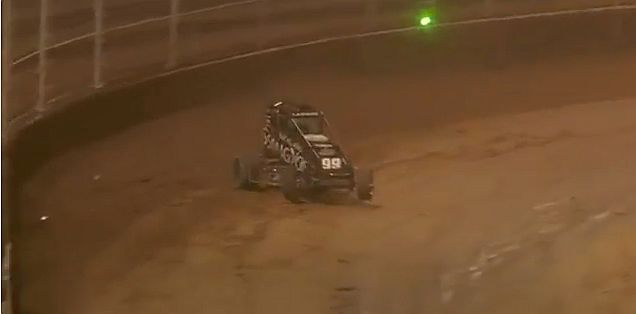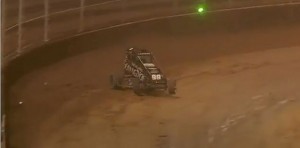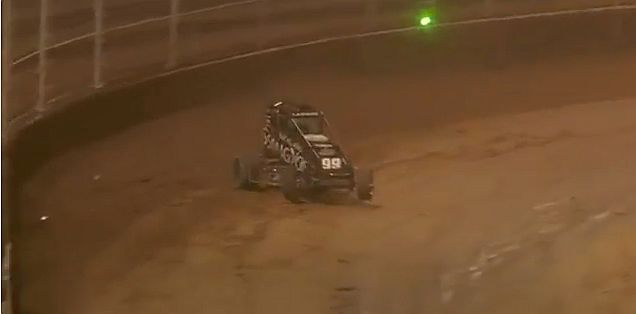 Auckland, NZ — (January 3, 2013) — Kyle Larson won Wednesday night's 50-Lap International Midget Car Classic at Western Springs Speedway. Michael Pickens, Hayden Williams, Dave Darland, and Shane O'Connor rounded out the top five.
Jonathan Allard won the sprint car feature over Peter Murphy, Jamie McDonald, Jamie Larsen, and Jamie Duff.
Midget Car Feature Results: 1. Kyle Larson, 2. Michael Pickens, 3. Hayden Williams, 4. Dave Darland, 5. Shane O'Connor, 6. Chris McCutcheon, 7. Dave Gick, 8. Brock Maskovich, 9. Cory Kruseman, 10. Michael Brunt, 11. Wayne Green, 12. Chris Gwilliam, 13. Peter Hunnibell, 14. Ricky McGough, 15. Mark Mullins. DNF: Jerry Coons, Nathan Smee, Bryan Clauson, Scott Buckley, Steve Buckwalter, Ricky Logan, Shayne Alach, Duane Hickman, Brad Mosen, Alastair Wooten, Jared Wade.
Sprint Car Feature Results: 1. Jonathan Allard, 2. Peter Murphy, 3. Jamie McDonald, 4. Jamie Larsen, 5. Jamie Duff, 6. Daniel Eggleton, 7. Ryan O'Connor, 8. Dean Brindle, 9. Bradley Tyrell, 10. Glenn Torpey, 11. Carl Wilson, 12. Andrew Marks, 13. Rob Corscadden. DNF: Scott Fountain