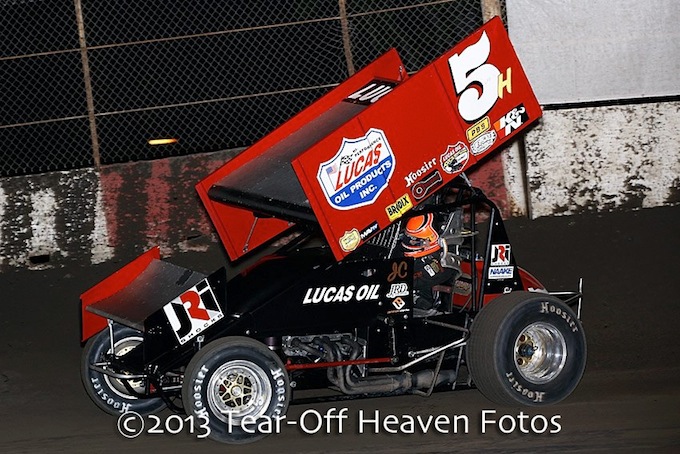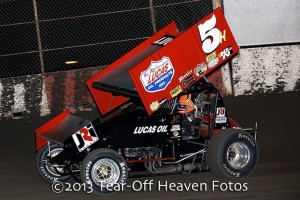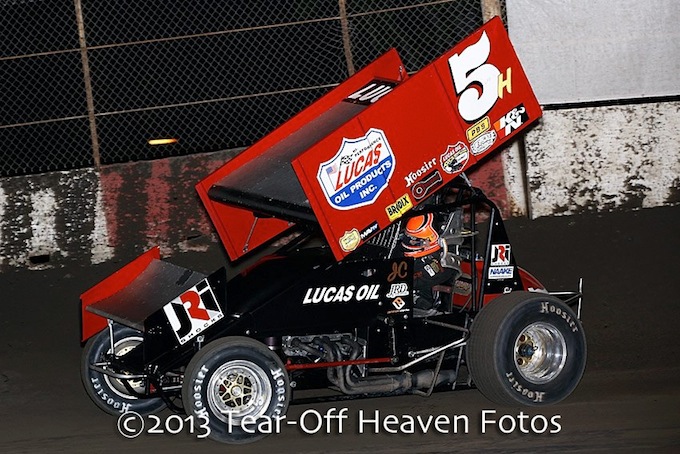 From Peterson Media
Back in action with the Rebel Cup Series on Saturday night in Tulare, CA, Justyn Cox rode out a very rough track, and scored his second consecutive top-five finished as he matched last weeks performance with a fourth place finish.
"The track was gnarly and rough," he said. "I had a dirt clod shove my arm guard in and pin my arm to my seat in my heat, so I was just glad to finish with a numb arm the rest of the night."
On what is typically a track that forces drivers to be on their 'A Game' Saturday night took that to a whole new level.
With 20 cars checked into the pit area, Cox timed his Lucas Oil, K&N Products/JSI Shocks entry in with the sixth fastest lap during time trials, putting him in the third heat.
With the outside pole sitter getting the jump, Cox got around the pole sitter, and set his sights on Heath Duinkerken, despite a dirt clod smashing his arm guard, and pinning his arm to his seat.
Feeling out the tricky Thunderbowl Speedway, Cox held on to the second spot, and put his Rodgers Racing Engines/K1 Safety Gear machine in the feature event inversion.
With the 0-pill being pulled, Cox ultimately lined his Van Dyke Motorsports machine up in the third row for the 30-lap feature event.
With the top of the track being tricky, and hampered with ruts, JC worked the low side of the speedway, hoping to keep all four wheels on the racing surface.
Feeling out the track, Cox was careful to not take many risks, as the track seemed to be unforgiving on this night.
With many red flags being thrown, and time taken to fix the fence, the race was shortened to 20-laps, and Cox ended up finishing in the fourth spot.
"Harley Van Dyke has this car rolling very well right now, I just wish the track was a little more forgiving tonight," he said. "We have been consistent the last few weeks, which is a huge confidence boost."
Justyn and his VanDyke Motorsports team would like to thank Lucas Oil,  K&N Products, JSI Shocks, Rodgers Racing Engines, K1 Safety Gear, JRD Endeavors, Sacramento Theatrical Lighting, and College Cyclery for their support during the 2013 season.
2013 BY THE NUMBERS: Races-9, Wins-0, Top 5's-3, Top 10's-4
ON TAP: Cox and the Van Dyke Motorsports team will return to the Thunderbowl Speedway on Saturday night.
STAY CONNECTED: For the latest news on Justyn become a fan of his on facebook at www.facebook.com/JustynCoxRacing or follow him on twitter @justyncox_jc.