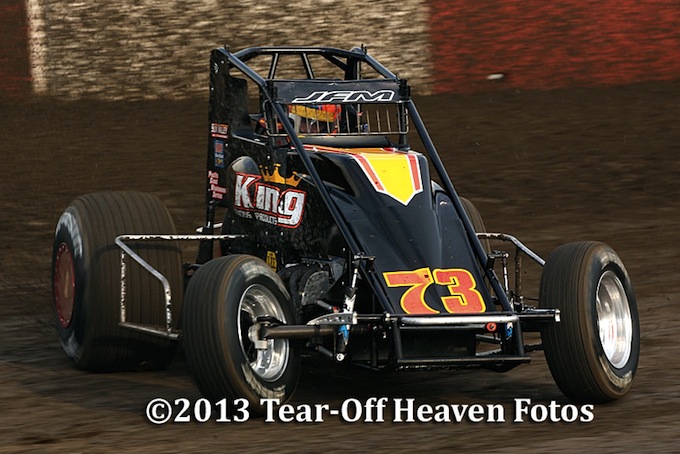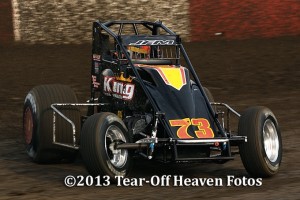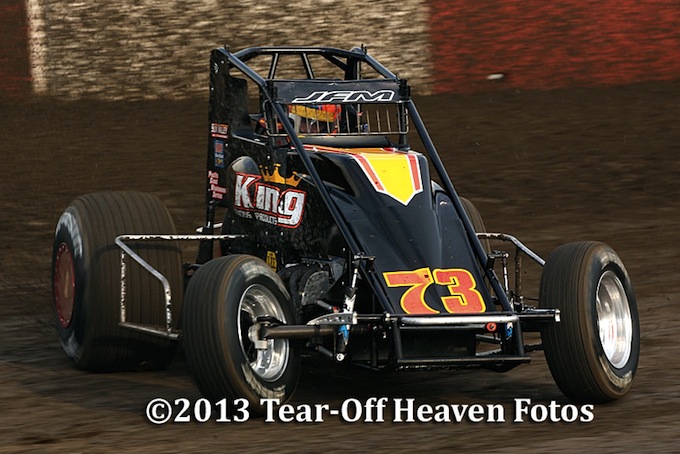 From Dick Jordan
Ryan Bernal holds the lead in two USAC Western Sprint Car series after sweeping a pair of wins last weekend in California.
The Hollister, Calif. driver piloted his King Racing Products/A & A Precision Machine Spike/Raney to Friday night's 30-lap USAC Western Classic opener at Ocean Speedway in Watsonville, then came back to take Saturday's 30-lap USAC West Coast Sprint feature at Thunderbowl Raceway in Tulare.
He takes a 24-point lead over Richard Vander Weerd into this Saturday's West Coast event at Bakersfield (Calif.) Speedway, while the Western Classics return to action May 4 at Placerville (Calif.) Speedway.
Bernal passed Tanner Swanson on lap four and led the rest of the way at Watsonville. Colton Slack took second ahead of Swanson, Matt Streeter and D.J. Johnson. Defending series king Tony Hunt finished sixth.
Markus Niemela led the first 15 laps at Tulare, then Bernal led the rest to beat fast qualifier Richard Vander Weerd, Niemela, Marty Hawkins and Rusty Carlile.
2013 USAC West Coast Sprint Car Standings: 1-Ryan Bernal-332, 2-Richard Vander Weerd-308, 3-Jace Vander Weerd-277, 4-Danny Faria Jr.-267, 5-Bud Kaeding-242, 6-Markus Niemela-240, 7-Rusty Carlile-218, 8-Ricky Kirkbride-185, 9-Marty Hawkins-168, 10-Landon Hurst-151.
2013 USAC Western Classic Sprint Car Standings: 1-Ryan Bernal-71, 2-Colton Slack-63, 3-Tanner Swanson-62, 4-Matt Streeter-59, 5-Tony Hunt-56, 6-D.J. Johnson-55, 7-Nathan Washam-52, 8-Jim Richardson-42, 9-Klint Simpson-40, 10-Scott Hall-40.