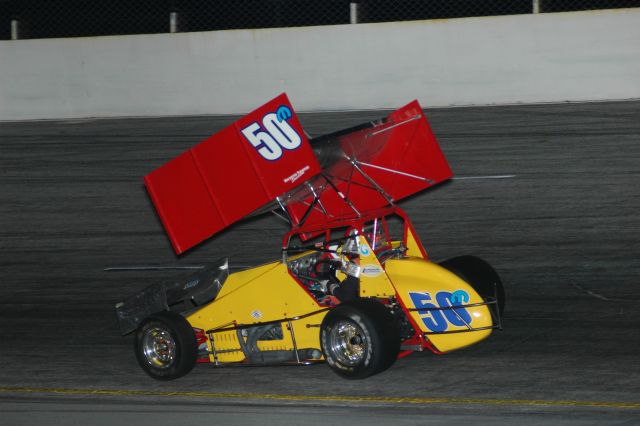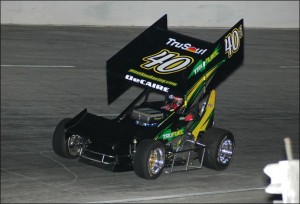 From Must See Racing
Holly, MI — (June 24, 2013) — The Indianapolis area will rock with speed and horsepower on Saturday night, June 29 as Lucas Oil Raceway hosts a double-header racing program from Must See Racing. The Xtreme Sprint Series winged sprint cars will be joined by the Engine Pro Supermodified series, marking the first appearance of supers at LOR since 1995.
The sweeping 5/8-mile oval at LOR is a natural for open wheel competition, and the XSS utilized every inch of the racing surface during a robust showing there one year ago. Indianapolis native Brian Gerster will be on hand to defend his popular win, joined by a host of challengers including defending series champion JoJo Helberg of Rohnert Park, Calif.; two-time series titlist Troy DeCaire of Tampa, Fla; Aaron Pierce of Daleville, Ind.; Brian Olson and Jimmy Kite, both of Indianapolis; Jimmy McCune of Toledo, Ohio; Jeff Bloom of Bangor, Mich.; and Crawfordsville, Indiana's Sondi Eden.
One of the pre-race favorites is Jacob Wilson of Crawfordsville, Ind., as he is coming off two straight XSS wins including the prestigious Little 500 at Anderson Speedway on May 26.
The ground-pounding supermodified machines are some of the most compelling machines in all motorsport, featuring powerful engines and sophisticated aerodynamics and suspensions. Their visits to LOR have been few and far between through the years, adding a level of interest and anticipation to this visit.
Canadian driver Dave McKnight is a pre-race favorite as he hopes to extend his string of supermod victories. McKnight captured the Winchester round on May 18 and backed it up with a second victory one day later at Anderson.
The fan-friendly atmosphere of Must See Racing will be on full display at Lucas Oil Raceway, with an autograph session, show car, and various displays on the concourse behind the main grandstand. Fans are urged to bring cameras and Sharpie pens as they will have full access to competitors during the autograph session and following the racing program.
The TruFuel Xtreme Sprint Series winged sprint cars are recognized as the "World's Fastest Short Track Cars," and the Engine Pro Supermodified Series remains one of the most demanding forms of American motorsports. Must See Racing events can be found throughout the Midwest at some of the sport's most popular and historic racing venues.