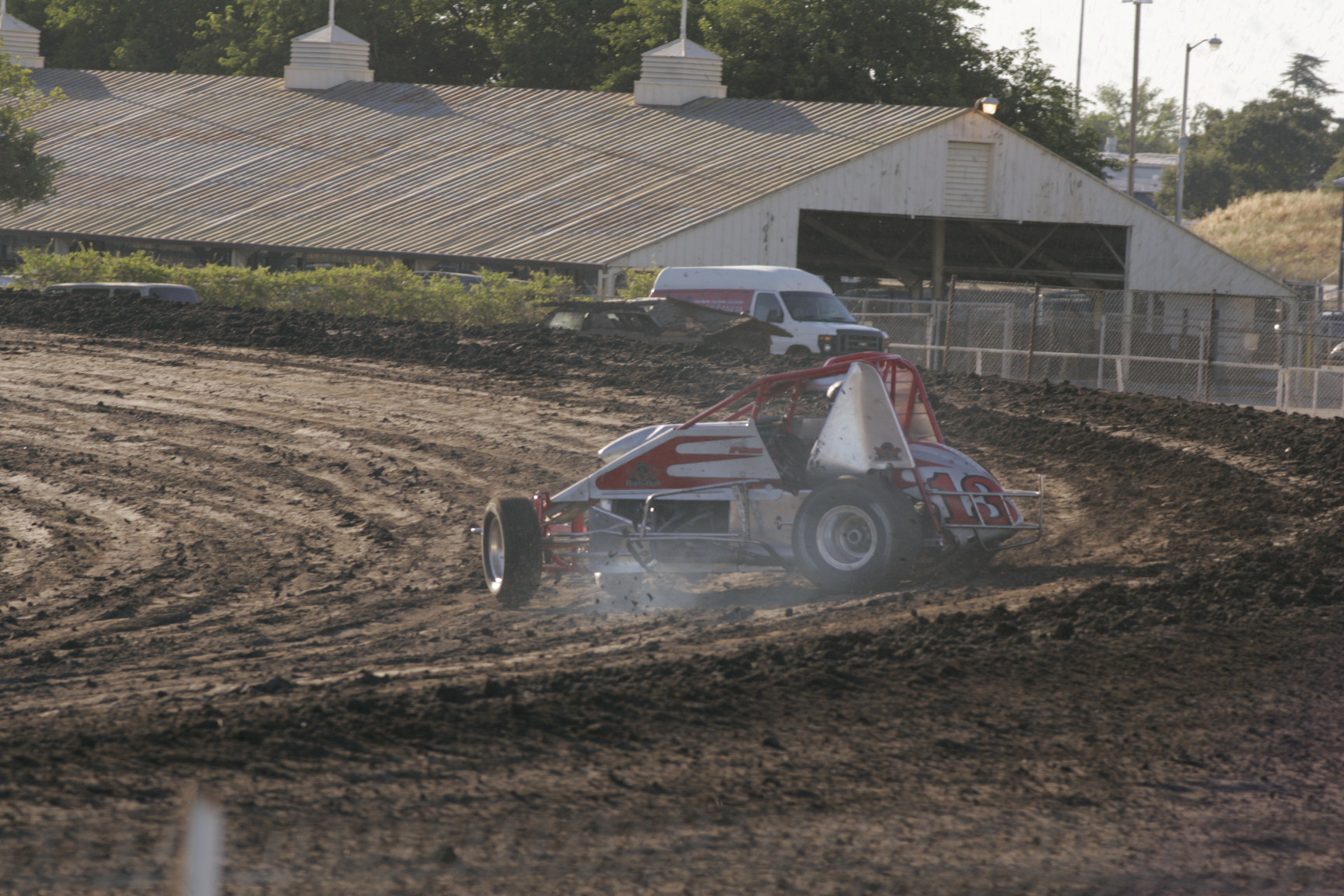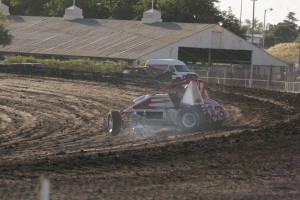 From Troy Hennig
Sacramento, CA — (June 30, 2013) —  The Joe Hunt Magnetos Wingless Sprint Shootout Series heads to Silver Dollar Speedway this Thursday night, July 4th, in celebration of America's Independence and points race number five.  The event will start an hour earlier than normal with the pit gate opening at 3 PM, the front grandstands at 5 PM and racing scheduled to begin at 6 PM.  A gigantic fireworks aerial show will take place roughly ten minutes following the night's final race.  The Hunt Series will be joined by the 410 winged sprint cars, street stocks and dirt modifieds.
            Napa's Joe Stornetta holds a two-point cushion over Rio Linda's Scott Hall.  In the previous four races, Stornetta has amassed 188 total points.  Hall, winner of the opening round race at Chico back in March, holds down the second spot with a 186 point total.  Anderson's Rowdy McClenon holds down the third spot with 179 total points.  Defending series champion Terry Schank Jr., of Santa Rosa, sits in the fourth spot at 174 points.  Schank picked up an amazing win at Petaluma Speedway when he charged from his 18th starting and captured the win.  Rounding out the top five is Santa Rosa's Sparky Howard with 164 total points.  Colton Slack is coming off a second place finish at Placerville and scored a fourth place finish at Chico during the opening round.  While he is in the sixth point's position he should be considered a threat to win this Thursday night at Chico.  Sebastopol's Geoff Ensign is a two-time Hunt Series winner in 2013.  Ensign is in the eighth point's position with 143 points.
            July 4th will mark a great opportunity for the series to race in front of a packed house.  Traditionally, the July 4th races at Silver Dollar Speedway draw enormous crowds because of the patriotic events planned throughout the nights racing action and the post-race fireworks.  Patriotic themed music will be played all not along with great give-a-ways to the crowd in attendance.
            The Hunt Series will run a full show of events with qualifying, heat races, a dash and a main event.
            Chico offers a strong contingent of local drivers led by Ron LaPlant, a two-time Friday night winner at Chico, Don Emory, Dustin Thompson and Taylor Nelson.  Corning's Nathan Johnson and Fast Eddy Lewis are also expected.  "We hope to get over 20 cars," said promoter Dennis Gage when asked about the Hunt Series at Chico on July 4th.  "This is a big chance for these teams and drivers to showcase their driving ability and sponsor recognition in front of a packed house."  Gage added, "Roger single-handily has kept the wingless spec sprint series alive over the years and as promoters we appreciate all of his hard work."
            The Joe Hunt Magnetos Wingless Sprint Shootout Series will return to Chico for their third and final appearance on September 4th, a Wednesday night show along with the Civil War Series.  This race is part of the 60th Annual Gold Cup Race of Champions.