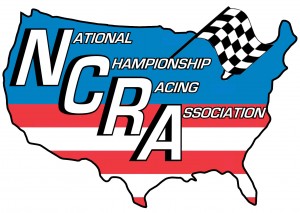 From David Smith, Jr.
Veteran sprint car racer Mike Peters of Wichita, Kansas will lead the "Winged Warriors" of the National Championship Racing Association of Park City, Kansas presented by Precise Racing Products 360-ci sprint car division on to the famed half mile oval of the Kansas State Fairgrounds in Hutchinson, Kansas this coming Saturday night as the mid-summer classic, known in these parts as the 57th annual O'Reilly Auto Parts Hutchinson Grand Nationals presented by Midwest Ford/Toyota of Hutchinson, continues.
Through the four events that have been completed thus far this season Peters, who won the 360-ci sprint car portion of the Hutch Nationals back in 1997, has yet to reach victory lane thus far this season. However his three, top four finishes has him holding a 25 point lead over defending Hutch Nationals champion Jeremy Campbell. Norman, Oklahoma's Danny Wood is making a run for the championship this season and is currently 70 points out of the point lead and third in the point standings. Two-time and defending tour champion C.J. Johnson currently sits fourth in the point standings while Jeff Stasa holds down the fifth spot.
Sixth through tenth in the standings include; Luke Cranston, Jon Freeman, Marc Robe, Don Droud, Jr., Josh Hodges.
Other drivers expected to compete include: Danny Jennings, Michelle Decker, Josh Fairbank, J.D. Johnson, Taylor Velasquez and Jake Marten.
Saturday nights Hutchinson Grand Nationals champion will take home $3000 with drivers making the twenty car field taking home $300. All "B" feature non-transfer cars will take home $100.
The Hutchinson Grand Nationals seems to be an event that nobody can seem to repeat as there has been ten different drivers reach victory lane in the past ten events that have been held. In fact, only Nebraska  car owner Gary Swenson and his famed #24b can claim two recent Hutch Nationals championships with Campbell ('12) and Jordan Boston ('11) doing the driving.
Through the four races that have been complete, four different drivers have taken seen victory lane on the NCRA sprint car tour. They include the most recent winner, Droud, Jr., C.J. Johnson, Campbell and Jason Johnson.
The Kansas State Fairgrounds is located off of West of SR 61 on 17th Ave., then north on Poplar. Pit area check in opens at 3:00 PM; grandstand opens at 5:00 PM; hot laps start at 6:00 PM; Race time is 7:00 PM. Grandstand general admission is $15 for ages 11 and up; $5 for children 6-10 and all pit passes will be $25.
For more race and ticket information contact Speedways Inc. (316) 755-1781 or call (620) 669-3600.
Past NCRA 360-ci Sprint Car Hutchinson Grand Nationals winners:
2012- Jeremy Campbell, 2011- Jordan Boston,  2010 – Danny Jennings, 2009 – Gary Lee Maier, 2008 – Mike Chadd, 2007 – Jon Freeman, 2006 – J.D. Johnson, 2005 – Derek Drown, 2004 – Steve King, 2003 – C.J. Johnson, 2002 – C.J. Johnson, 2001 – Dennis Park, 2000 – C.J. Johnson, 1999 – Clay Bontrager, 1998 – Shelby Stenson, 1997 – Mike Peters, 1996 – Danny Jennings, 1995 – Clay Bontrager, 1994 – Mike Peters, 1993 – Scott Brown, 1992 – Garry Lee Maier, 1991 – Garry Lee Maier, 1990 – Garry Lee Maier