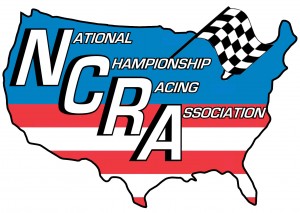 From David Smith, Jr.
Park City, KS – (July 30, 2013) – Five races have been completed on the National Championship Racing Association of Park City, Kansas presented by Precise Racing Products 360-ci sprint car tour and only five races remain as we end the month of July and into the stretch run for the 2013 championship. In what has been the case in the past several years, the point battle will go right down to the last race of the season.
Despite  not having reached victory lane thus far this season, veteran sprint car driver Mike Peters of Wichita, Kansas sits atop the point standings by 55 points over Norman, Oklahoma's Danny Wood.  Wood is competing full-time on the tour for the first time ever this season and also has yet to reach victory lane.
Defending tour champion C.J. Johnson of Quinter, Kansas sits third in the point standings and just 105 points out of the lead while former tour champion Jeremy Campbell still has a shot at his second championship as he sits 120 points out of the lead.
Sitting sixth through tenth are: Luke Cranston, Marc Robe, Jeff Stasa, Jon Freeman, J.D. Johnson and Michelle Decker.
The five different winners that have reached victory lane in the five events that have been held thus far include: Jason Johnson (81 Speedway), Campbell (81 Speedway), C.J. Johnson (RPM Speedway), Don Droud, Jr. (81 Speedway) and Jack Dover (Kansas State Fairgrounds.)
The five events that are left on the 2013 sprint schedule are as follows:
August 17 – Mid-Nebraska Speedway – Doniphan, Nebraska
September 1 – Belleville High Banks – Belleville, Kansas
September 7 – Junction Motor Speedway – McCool, Nebraska
September 8 – Eagle Raceway – Lincoln, Nebraska
September 28 – Kansas State Fairgrounds – Hutchinson, Kansas
The Mid-Nebraska event is an annual stop on the tour with Adam Gullion picking up his first career tour victory at the track last season.
The Junction Motor Speedway/Eagle Raceway appearances will be co-sanctioned events with the new Nebraska 360 group with the famed half mile oval of the Kansas State Fairgrounds in Hutchinson, Kansas set to close out the season and decide the 2013 NCRA 360-ci sprint car champion.
To learn more about the National Championship Racing Association and their 360-ci sprint car division, check out their website www.racencra.com where you will find the current schedule, point standings, rules and more. For more information on the tour contact the series office (316) 755-1781.